BUSHMAN accessories - inspiration for spring / summer 2022
Apr 12, 2022
Enjoy any outdoor activity with accessories from BUSHMAN. It's no longer the case that you only have to take them on expeditions. Our cotton cap not only protects you from the sun, but also perfectly tunes your relaxed outfit for a walk around the city, or you can easily take a set of towels in one hand and you've got the whole family taken care of by the pond, and with such a hip-flask as ours too, you'll be well set up everywhere. Come get inspired…
Leave it on your head!
JAUNT baseball cap
This unusual and extraordinary baseball cap
has a roughened surface
, a fine patina and perfectly fits the shape of your head.
Contrasting stitching
ensures an interesting design and the
metal clasp on the back
provides comfortable sizing. Add the
distinctive BUSHMAN embroidery
and you have a hat that you can wear all year round.
PONY cap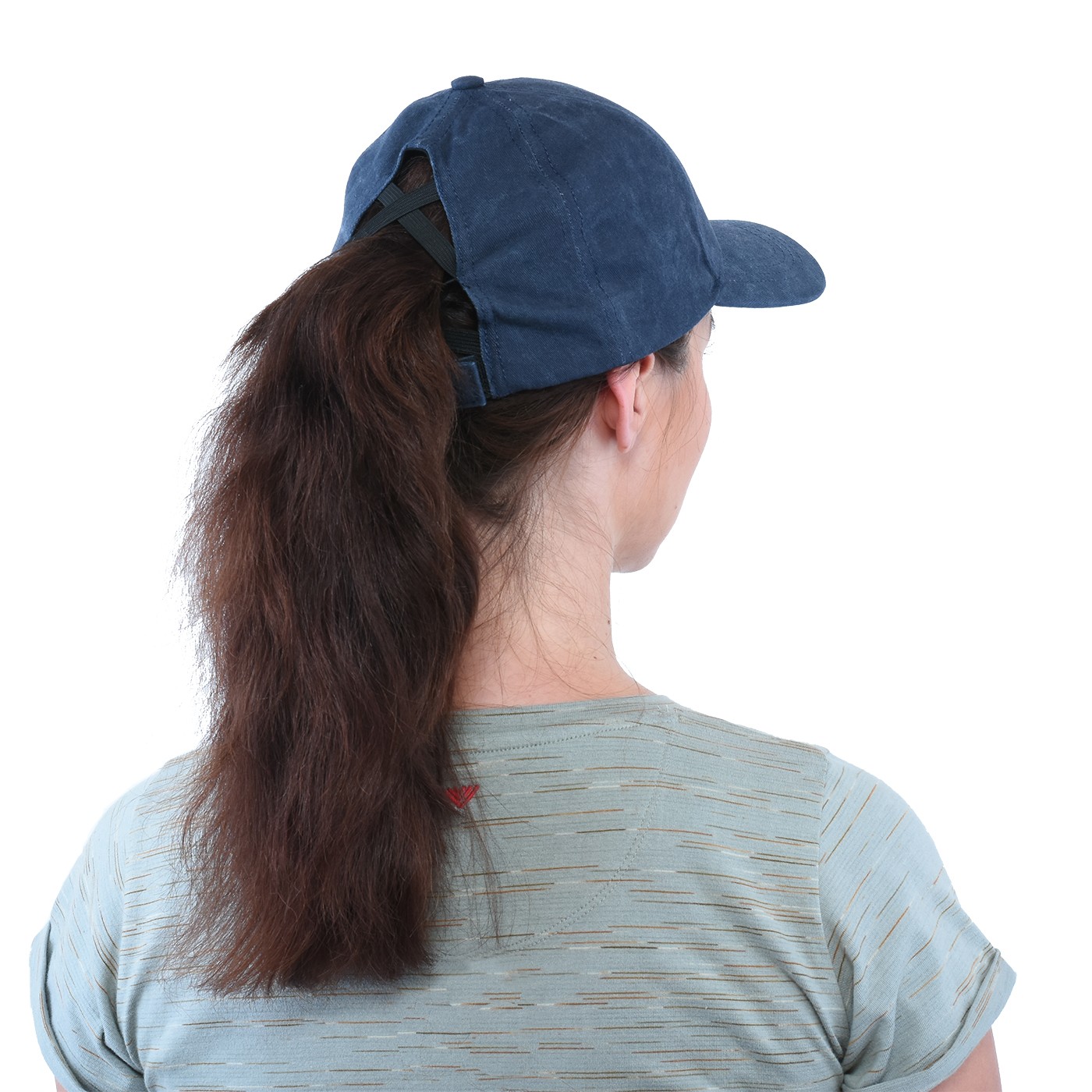 Do you love hats except when they annoy you by gliding off your long hair? The
shaping on the back
of our PONY cap will save you from this. You thread your hair through it like nothing, and, in addition, it's 100% cotton and decorated with a pleasant
Navy embroidery
. For you, this piece is simply
ideal
.
RAMADA cap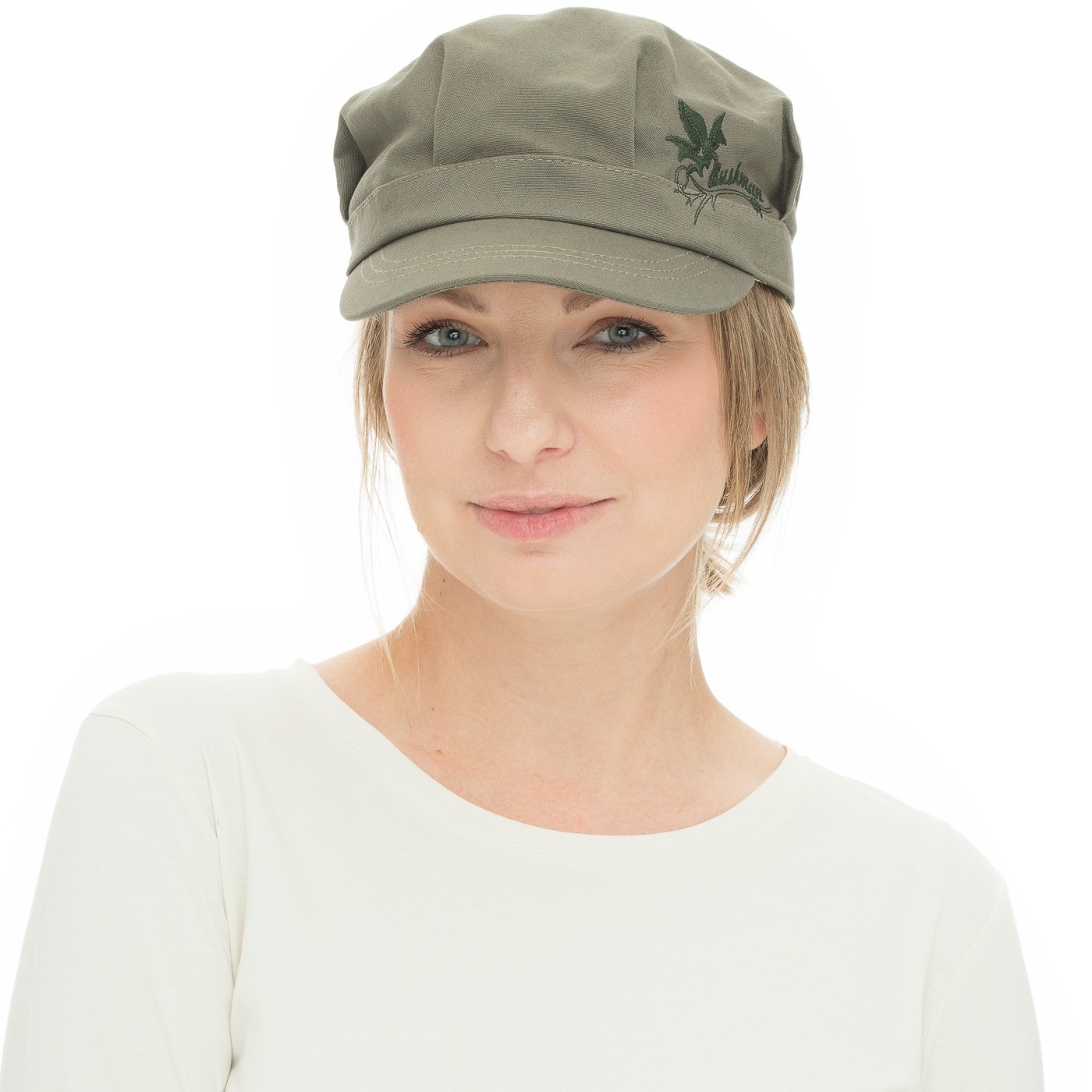 There's something of the rebel in every bushman! And our RAMADA cap is a real rebel. It's got something from every type of hat - a bit of a Castro, a bit of a Bardot… At first glance, you'll be entranced by the
small peak
,
the designs around the perimeter and our BUSHMAN embroidery with a floral motif
. Tightening the band means only one thing – that this hat will fit everyone!
Pack this up and go
WAYFARER bag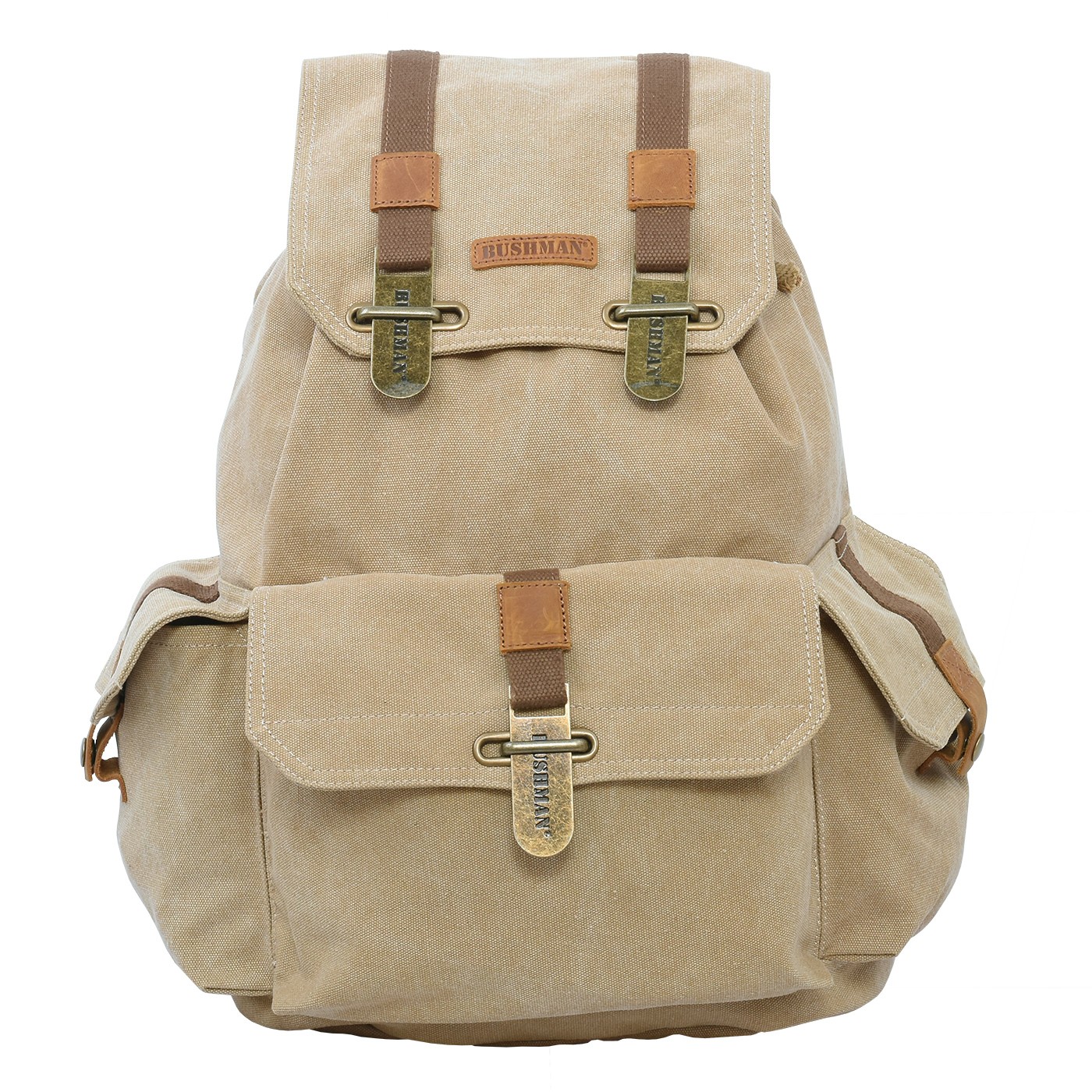 Legendary solid cotton canvas
- what more could you want? This bag is
damn retro
, but you'll be able to make it a great addition to any city outfit. The
volume of 25 litres
is handy - you can comfortably pack everything you need, pull on the string, throw the upper flap over and secure it
with the metal tag embellished with our BUSHMAN logo
. Smaller things can be held in the three outer pockets while the most valuable items can be stashed in the inner one, which is zipped - documents, money or even maybe a journal. Such a record of your experiences is a treasure which must never be lost.
UMAR bag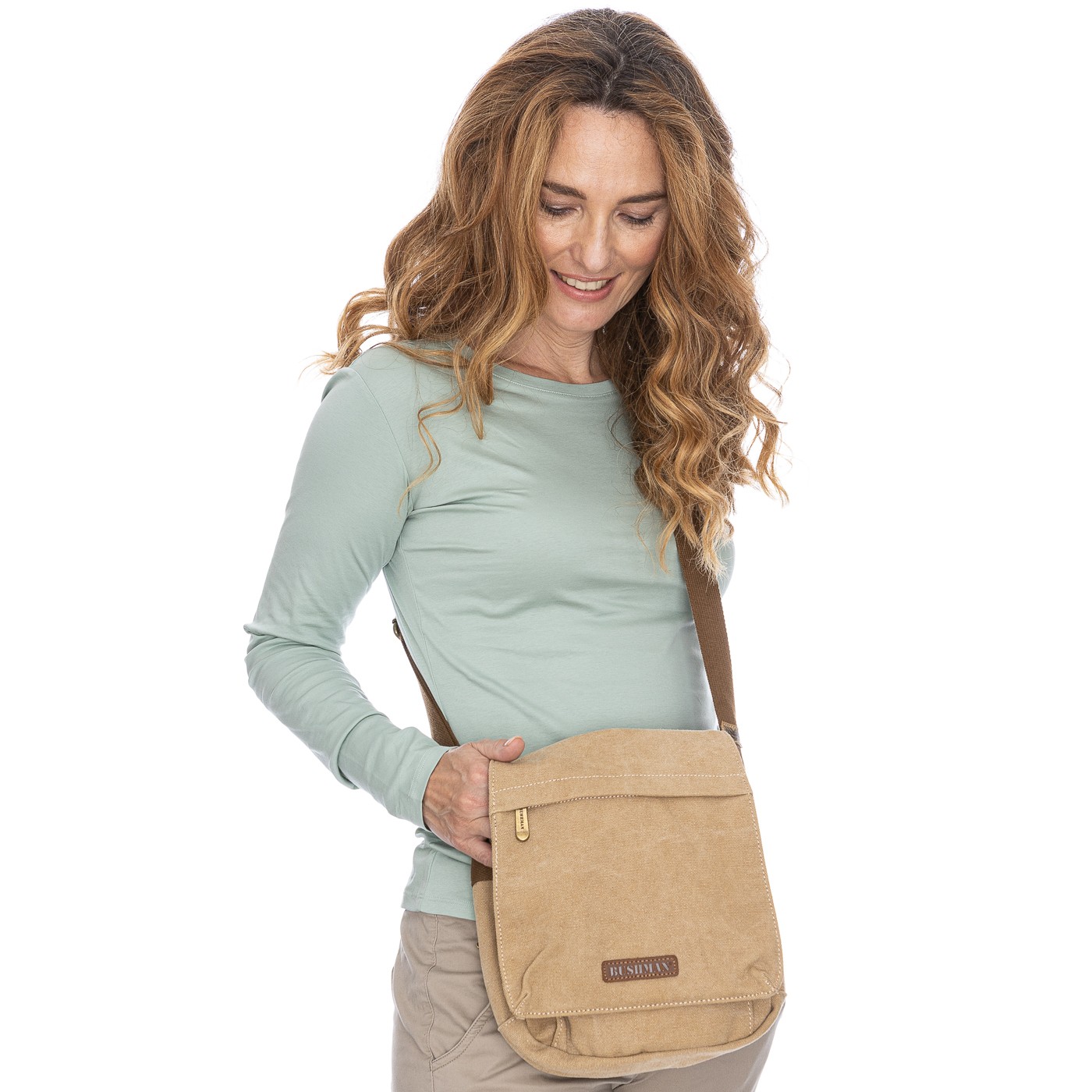 Small but practical. This
cotton canvas bag
is ideal for those who love order. Make everything you want handy at all times. And it doesn't fit well? Beauty is lying with its practical body – we've provided it with
five pockets, into which you can put everything you need for your trip
. The leather details and patch with the
BUSHMAN logo
will delight you as well as the design of the
lining with graphics of old newspapers
.
PEDLO boating bag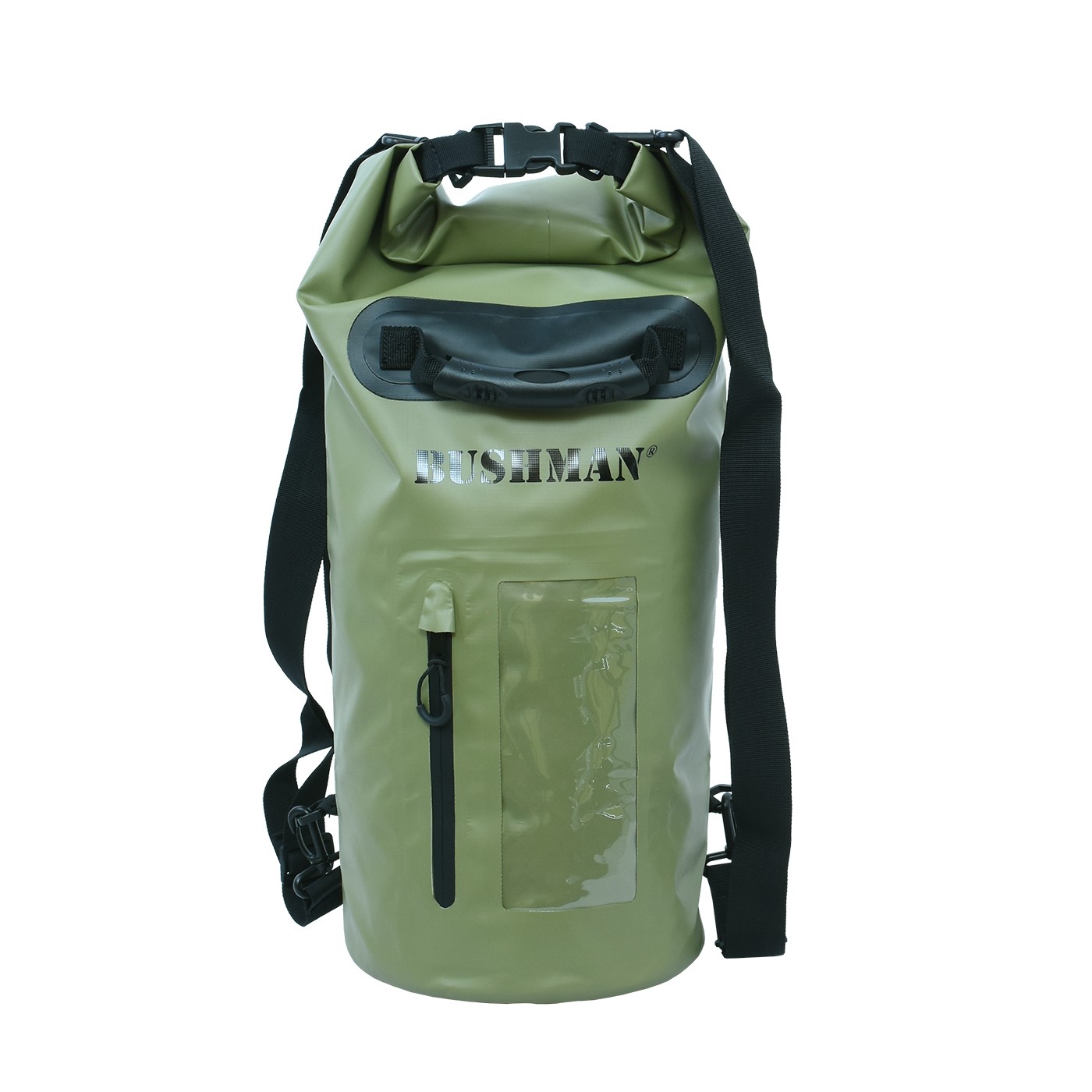 ... out on the water, then this is simply a necessity. Thanks to the
solid waterproof material
, nothing will not leak into your things, even when the ship goes down. The
volume of 20 litres
will allow you to hide a snack and spare clothes in the bag. Its specialty is the
outer transparent pocket
for a mobile phone or a map
, which you can close once or twice with the waterproof zip. The transparent mica will also
allow you to control the touch screen
- but you know what? Being offline for a while is also not to be missed. Bon voyage, ahoy!
Make yourself comfortable!
PAD belt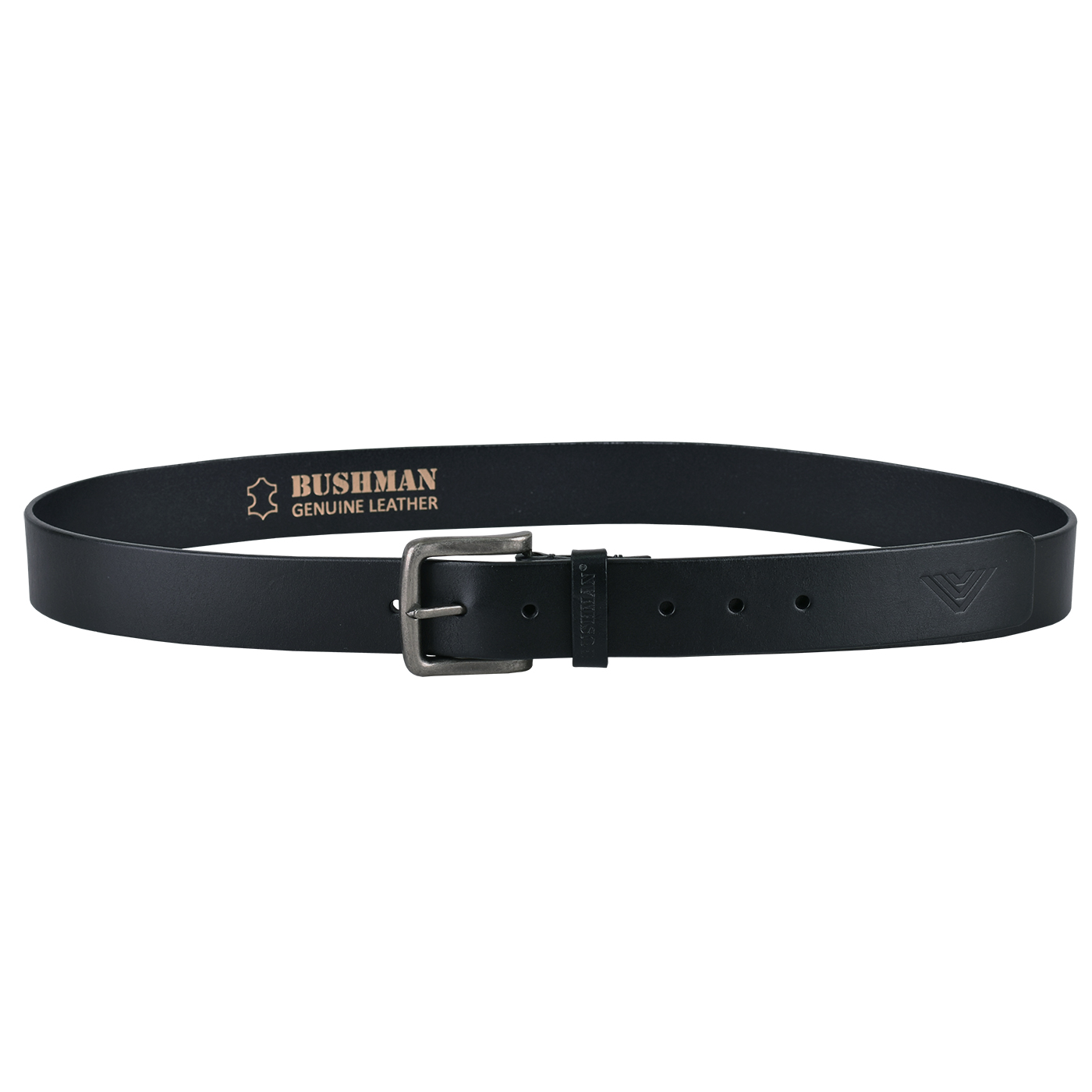 There's nothing more annoying than when a person's pants fall off. It can't happen to you with our PAD belt
made of honest solid leather and with a metal buckle
. It's quite sturdy, so it will keep both your jeans and linen trousers up even with really heavy pockets!
BRAID belt
Quality leather is a matter of course if a belt is to last. This one is not only practical, but also sharp in its design, thanks to the
intertwined stripes
. Tighten it exactly as you need it, just
insert the caliper into the gap between the tangles
. We call this "tangled in style."
REVERSIBLE
2 in 1 belt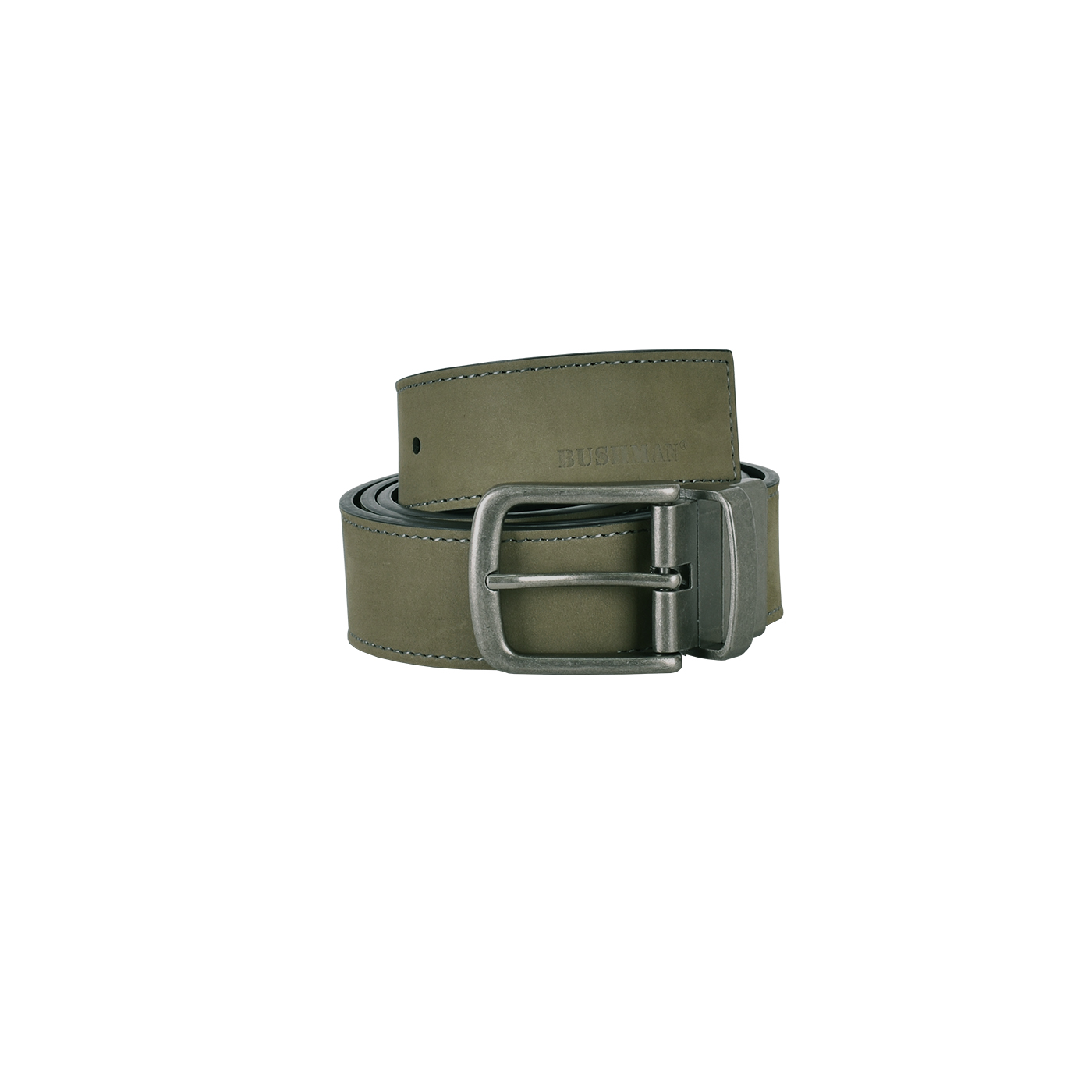 Do you like change, yet want to keep the same style? Feel free to change as many times as you want. Thanks to the
metal swivel buckle
, you don't have to change your belt. You can choose from two color variants:
black and dark brown
or
black and khaki
in a velvet design.
Accessories are the key!
TINY pocket knife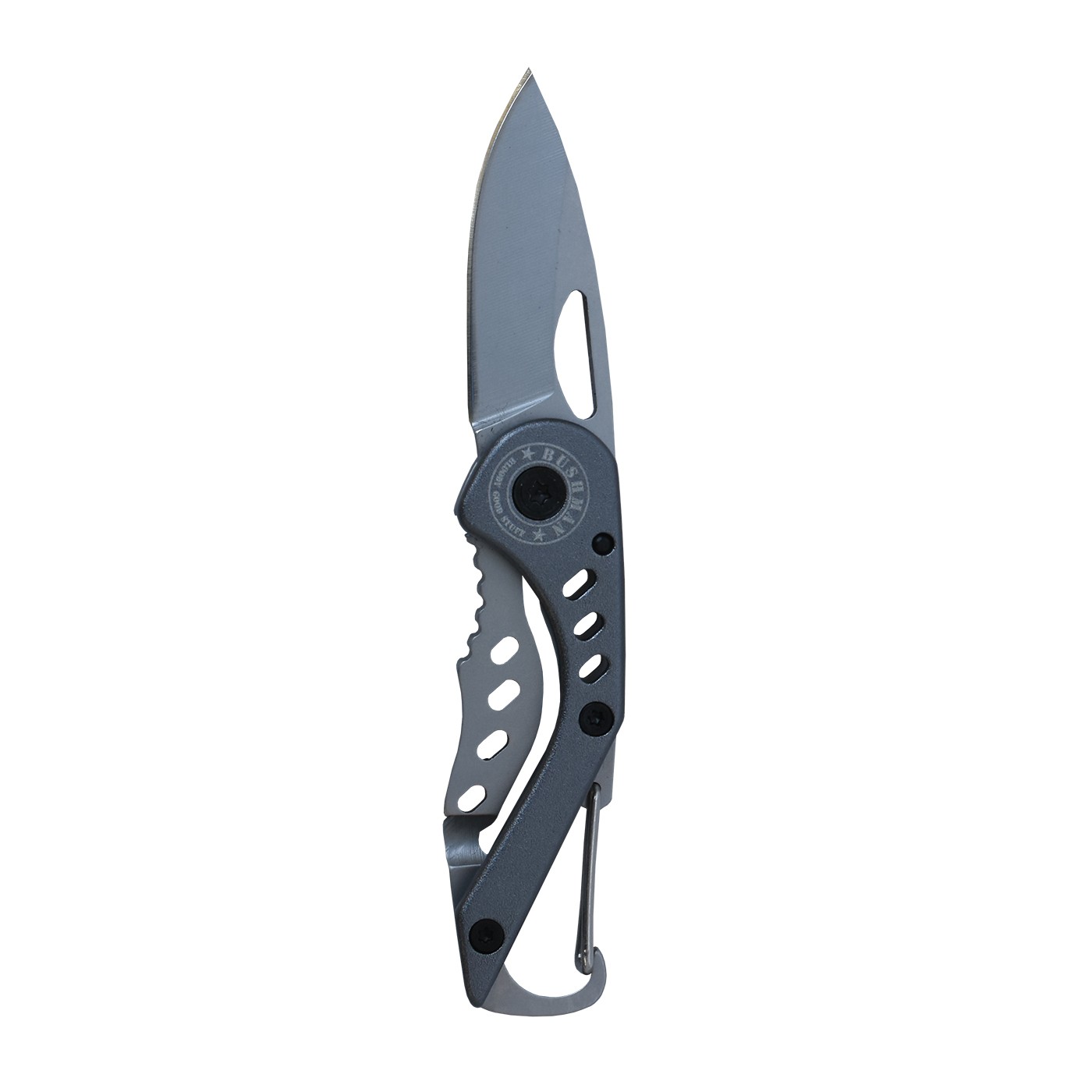 It's a shame to put this piece in your pocket. Pin it to your keys, for example, because
we've provided it with a built-in loop
! It is maximally lightweight and maximally efficient, made of steel and
with a blade length of 4.3 cms
. It weighs almost nothing, but it's got solid quality - you bet!
SAW handsaw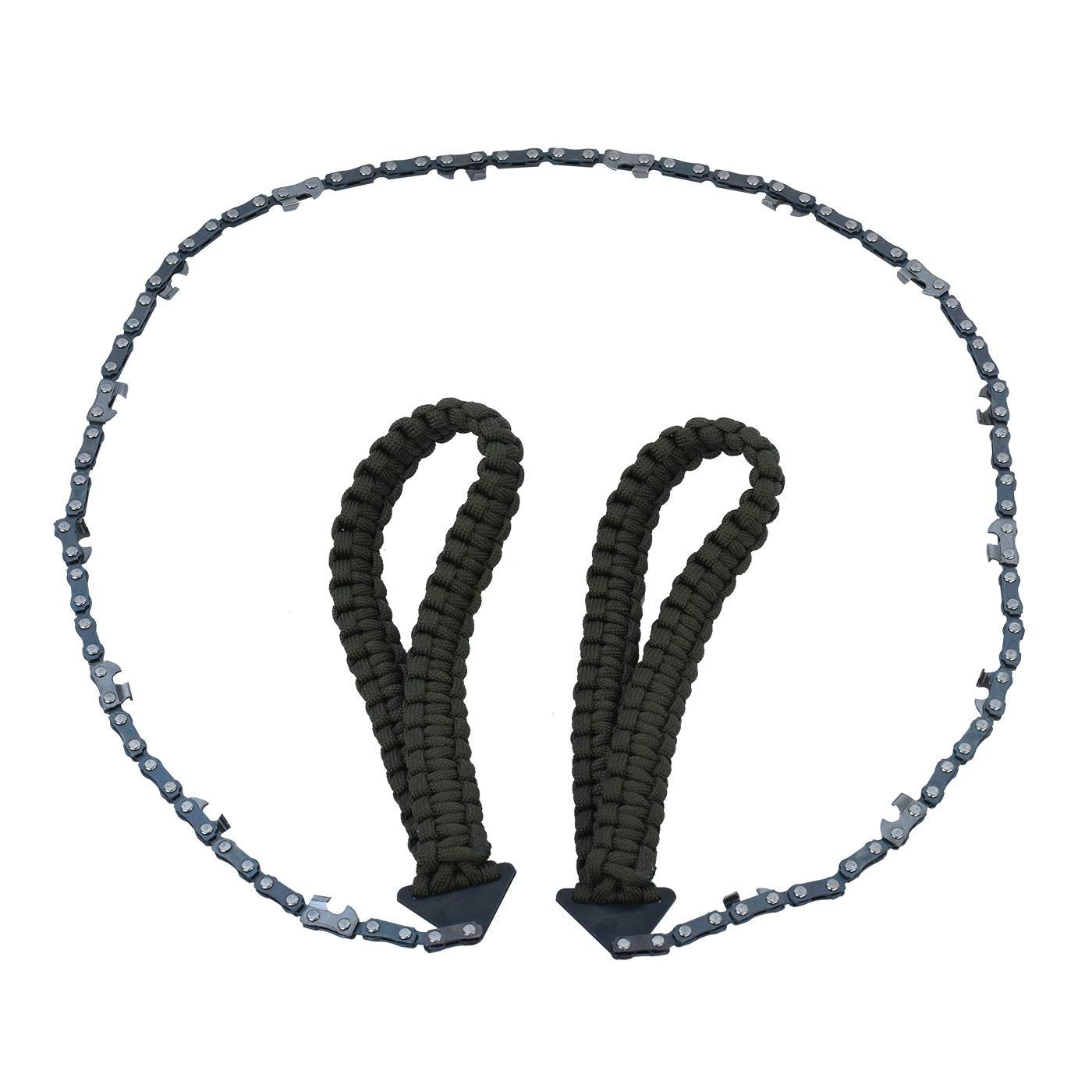 You never know when you'll need to make your way through the bushes or cut kindling for the fire. Our SAW high-carbon steel handsaw has counter-rotating teeth, so
you can cut smoothly in both directions
, and it weighs only 180 gms. The
handle is braided paracord
. Untie it and you'll get 3 metres of solid parachute cord on each side.
DAMASCUS pocket knife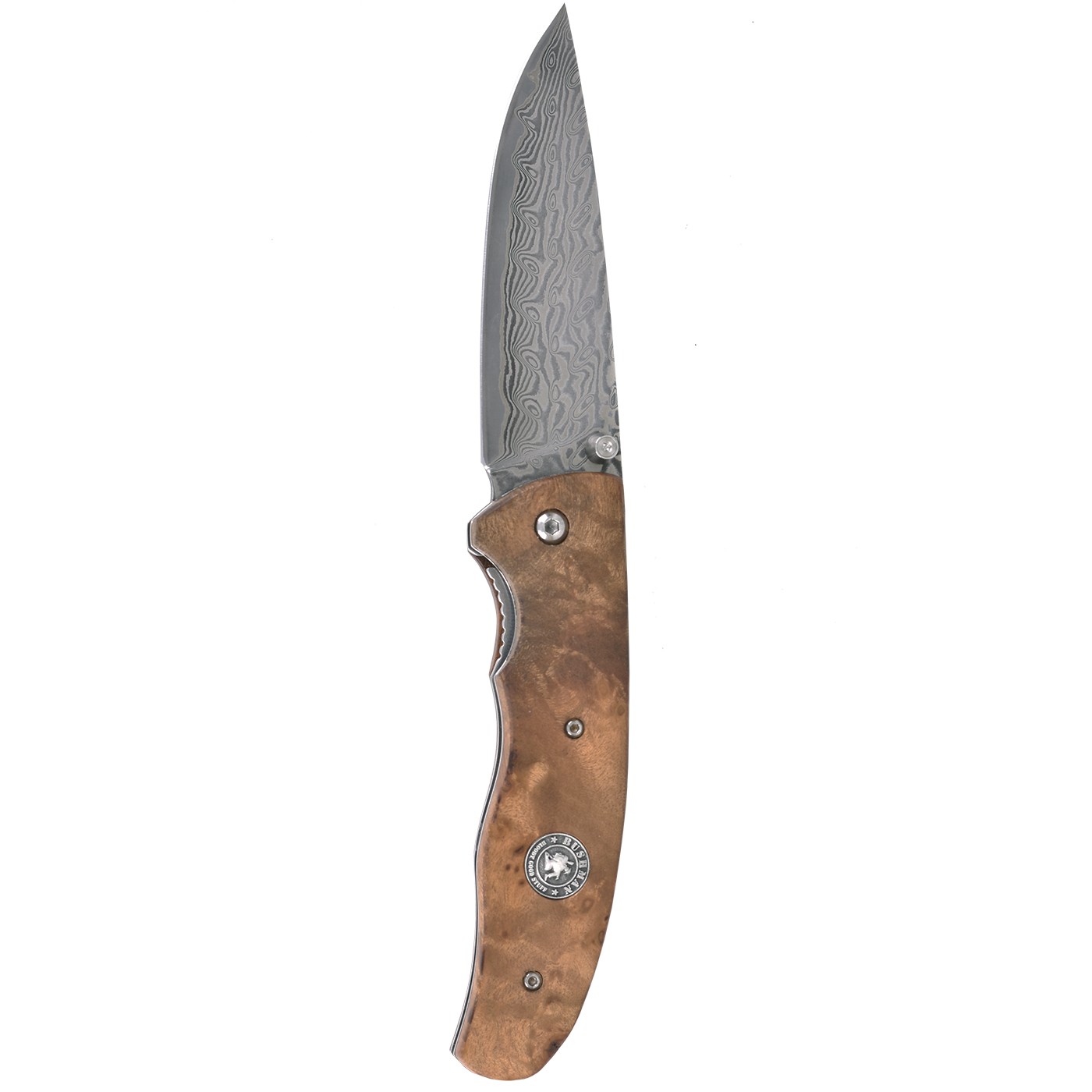 Luxury for connoisseurs. You'll be able to use this knife
with a blade made of rare Damascene steel and a handle made of Cinnamon wood
both in the kitchen as well as in the most demanding terrain. The
structure of the individual steel layers
is visible on the surface of the blade. You can open the knife in a flash with one hand and the elegant handle fits perfectly in your hand.
BUSHMAN mattress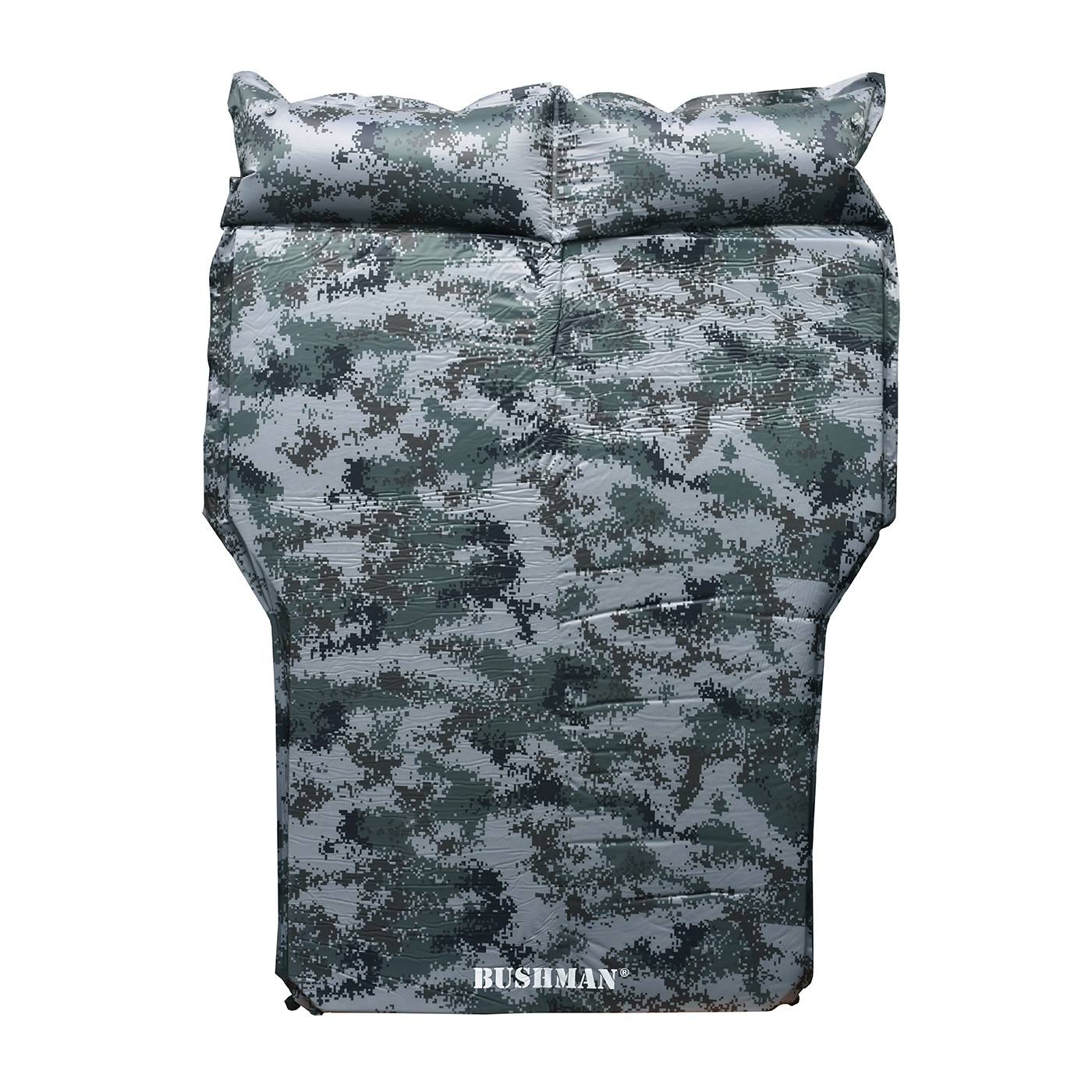 This has a
self-inflating body
made of full memory foam
, a pillow that you can inflate according to your needs, and it perfectly fits the space in your car, or you can also use it to sleep out in Nature. The
upper material is pleasant to the touch
, so it will definitely not bite you at night (unlike mosquitoes)…
DOUBLE mosquito net
Did someone just say anything about mosquitoes? Of course, damn annoying insects! So you don't stand a chance, whether you're sleeping or fishing. The Bushman mosquito net is
made of 100% nylon
and
will reliably protect you from being stung
. You can comfortably fit under it as a couple by
just hanging it on a branch or a stretched rope
.
FAMILY towels
You'll receive a
practical bundle of 4 microfibre towels
in a terry cloth finish in a waterproof package with a flap. They are ideal for travelling with family or friends. There'll be no fight for towels – we've provided them with
different colour stitching
so that everyone knows which one to reach for. And do you know what's the best? Ours
are up to 6 times lighter and dry up to 4 times faster
than standard towels, in addition they take up only one-eighth of the space.
Thermo mug WOOD II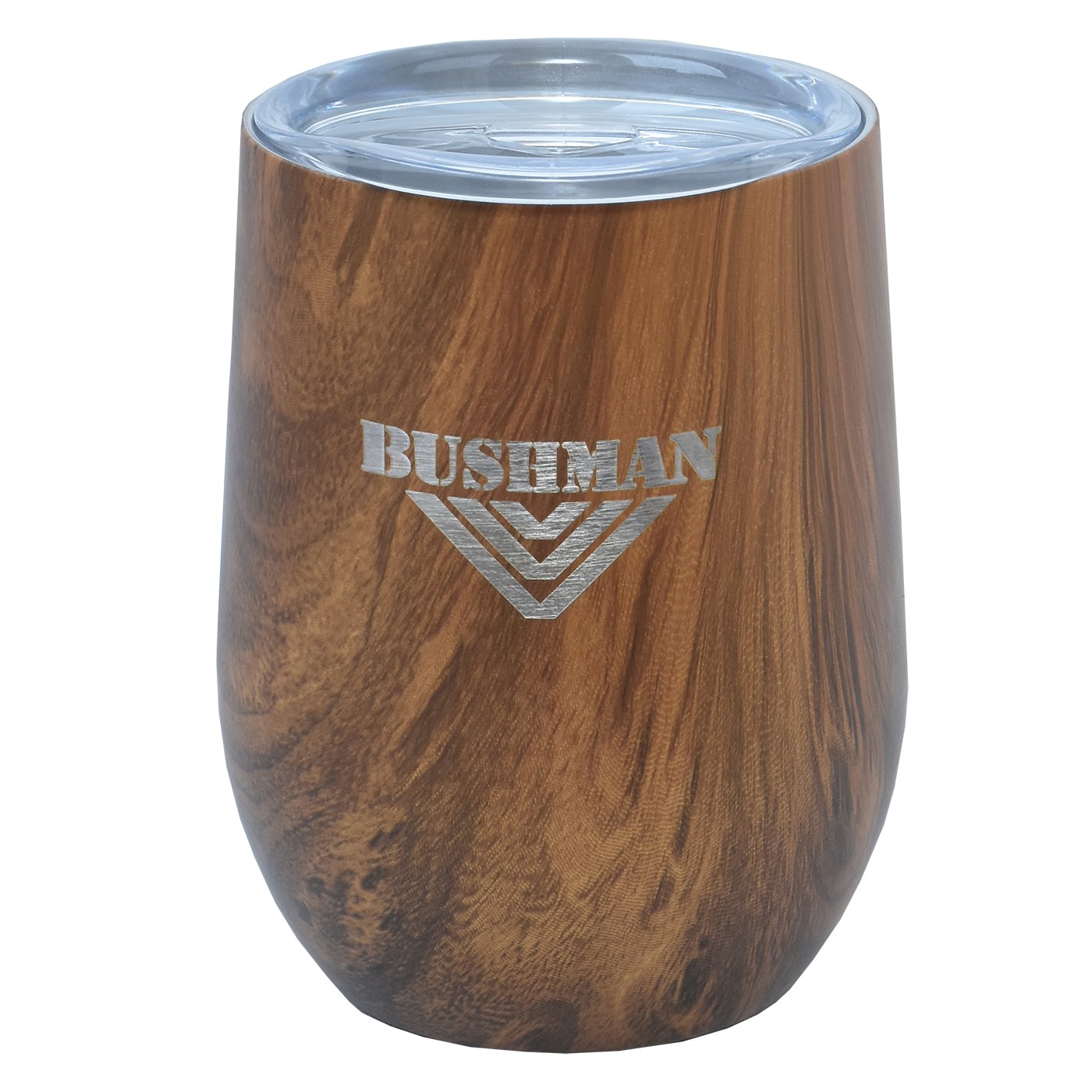 Do you like it hot or cold? A
double-walled vacuum thermo mug
with a volume of 350 mls will keep the temperature of the drink for a really long time. It fits perfectly in the hand and the
transparent thermoset lid with silicone seal
ensures that not a drop of your favorite drink is wasted.
EKO umbrella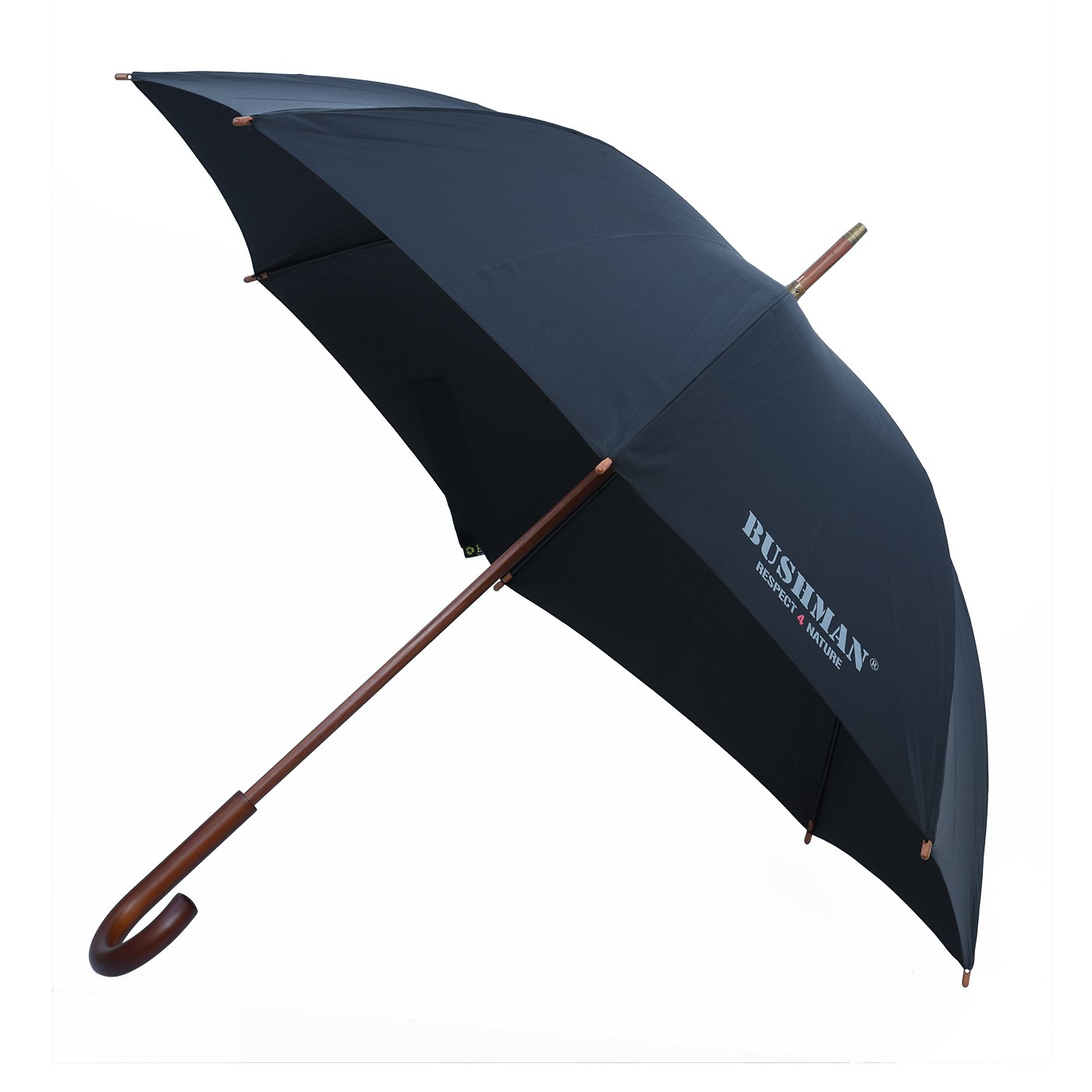 No doubt spring and summer storms are great, but you don't have to get soaked from head to toe. In all cases, have an umbrella with you. The one from Bushman
doesn't bend because it has a fibreglass frame
, and the upper material is made from
100% recycled PET bottles
. Because it's ECO… really!
KANYSTR II cannister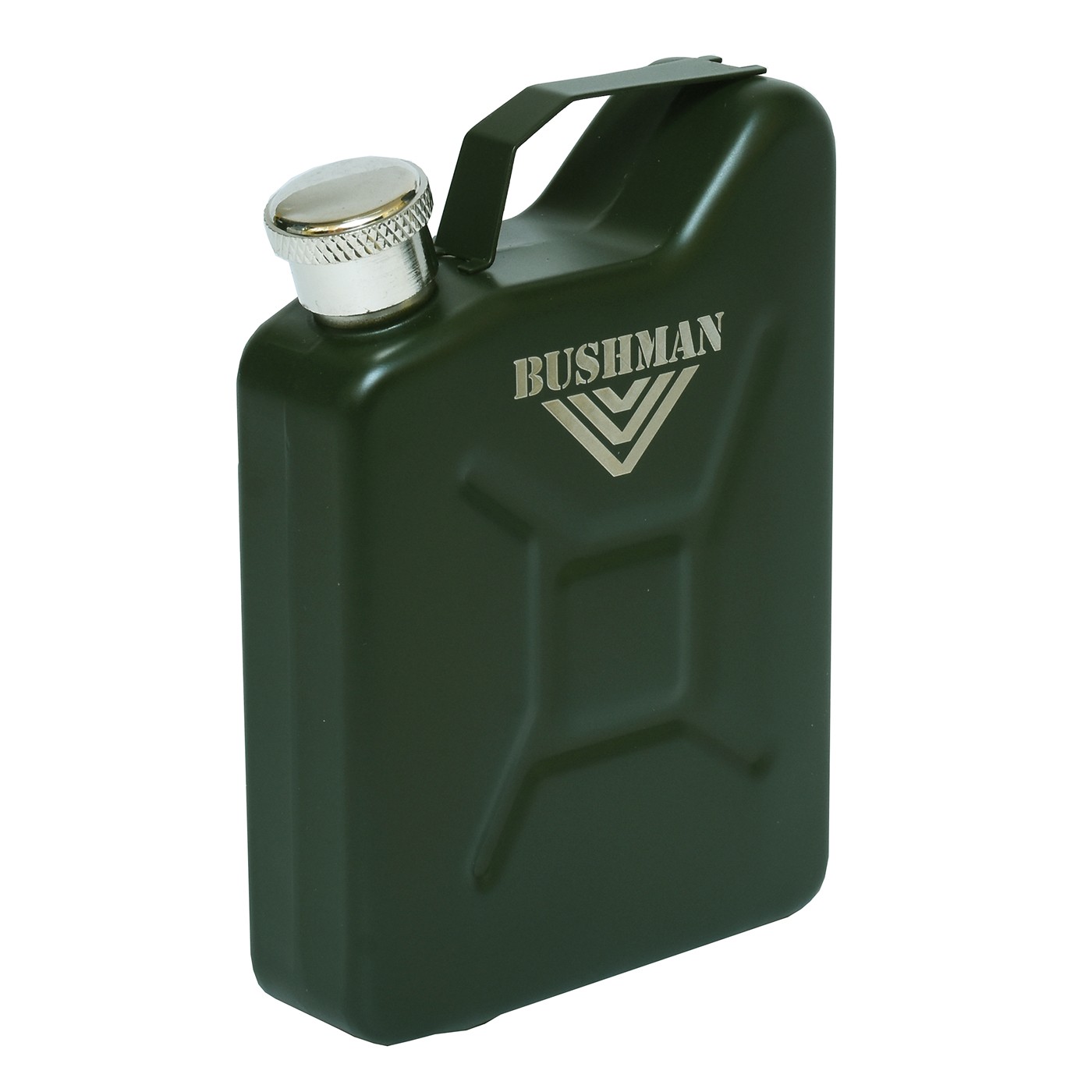 If you get wet on your way,
warm up somewhere with your petrol stove
. But it's also never a bad idea to have some of our disinfectant with you, is it? Our stylish badge will accompany you wherever you want.
Next picture