Closer to Nature
Oct 6, 2020
"What I wear must be comfortable, it must be ethically made and for ethical money, it must not harm the health or the planet," says the face of the BUSHMAN brand, Veronika Kyčera Kučerová.
Not so long ago, Veronika Kyčera Kučerová, as the fashion editor of a women's magazine, watched what was being worn and set an example. Today you will meet her more in boots and with some clay under her nails.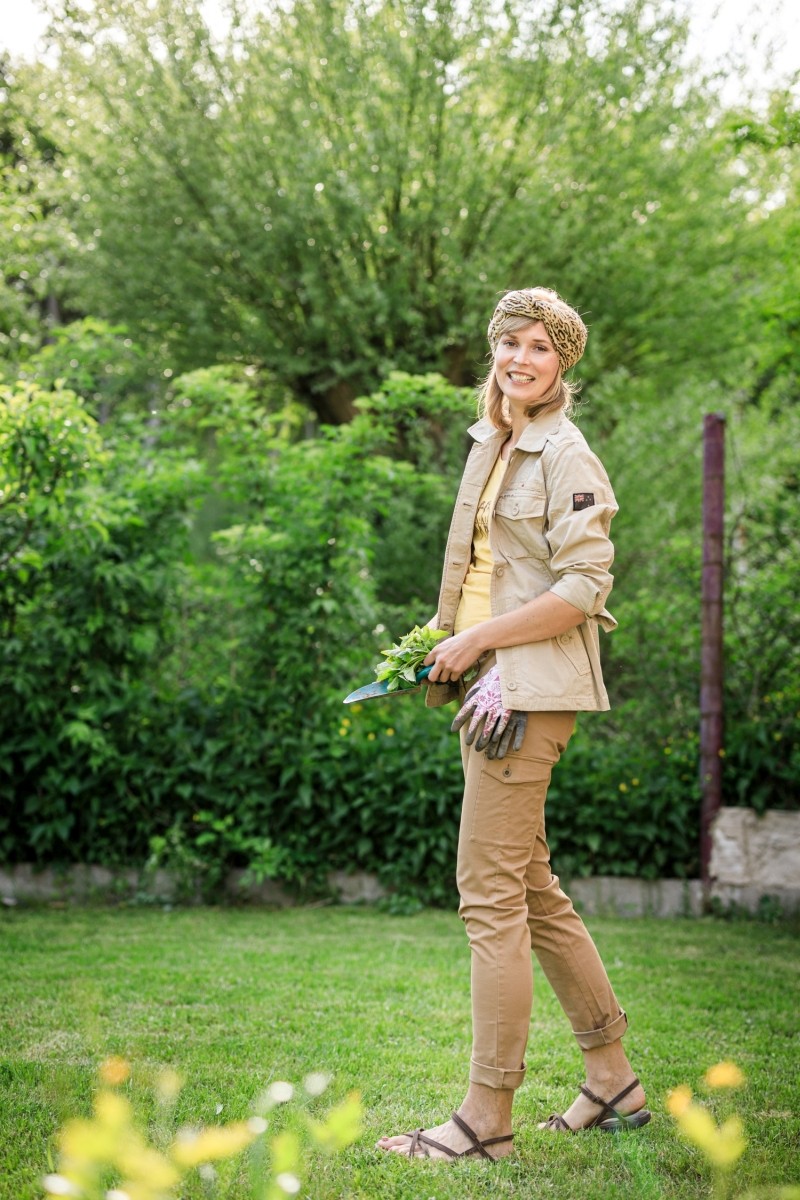 Her feeling of abandonment and living an unfulfilled life was changed only by her garden. "A couple of carrots grown for my daughter's midday snack and potatoes for her husband's dinner: that's when a new world opened up for me," says a smiling woman who decided to change her life a few years ago and now shares her stories and observations daily on a blog and on social networks under the pseudonym Straw in Boots.
She and her husband bought a plot of land, on which they have been self-building a house and an eco-garden on their own for the five years now. "Finally, I really connected with my family, with nature, and found that well-meaning purpose of life - it landed on me in what I leave behind in the world, and on the contrary too in what I don't leave behind – a useless eco-trail, waste, a mess..." describes Veronika, the author of the books Straw in Boots, Most Important in Life is Love, And Dirt Under Your Nails!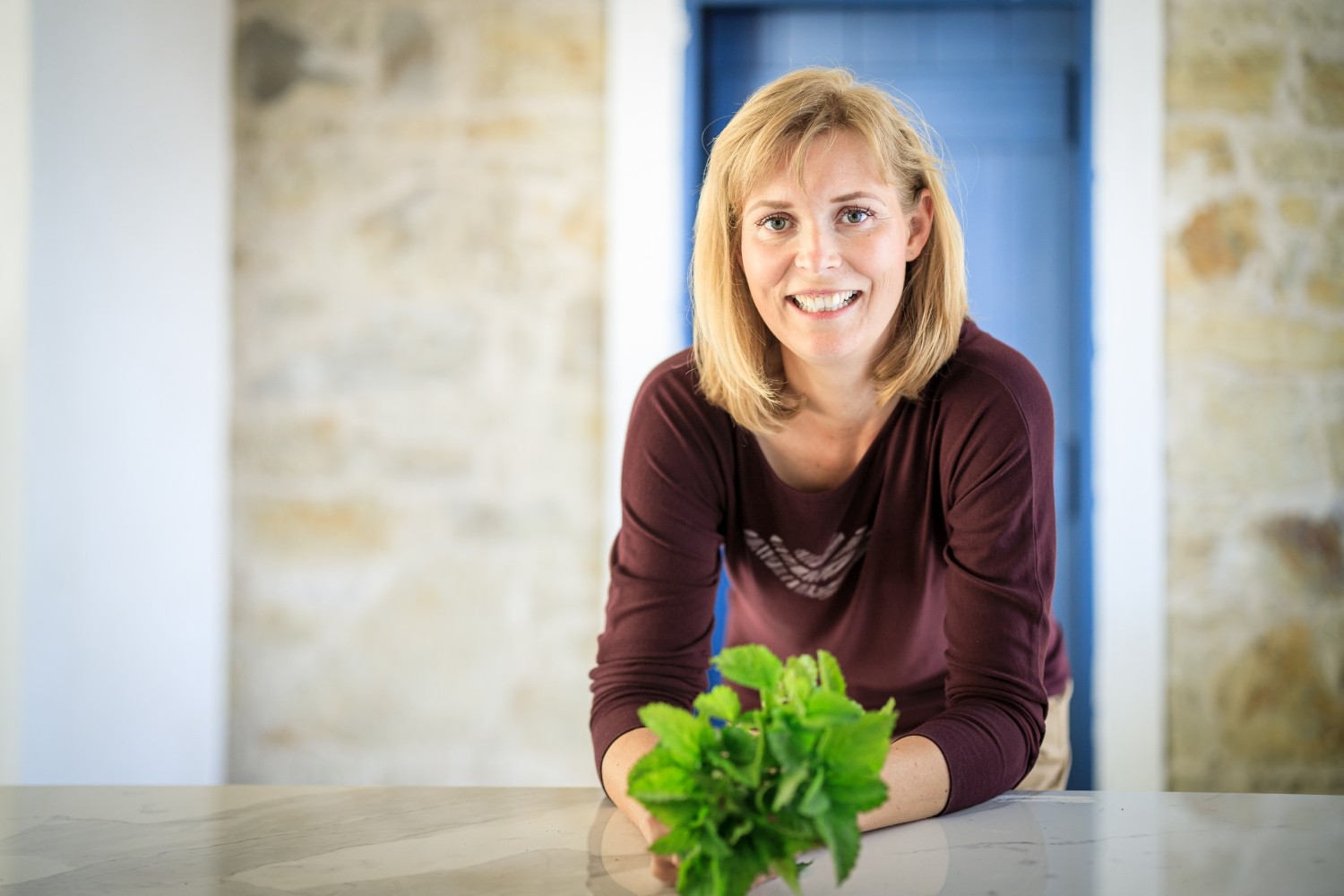 At the same time, he notes that there is no 'forester' who does not care what he looks like: "I move around the city and I want to enjoy myself and the surroundings, but it has its limits - what I wear must be comfortable, be ethically made and for ethical money, it must not harm the health or the planet. And I ideally support all locals and all like souls. Few pieces of cloth meet this. "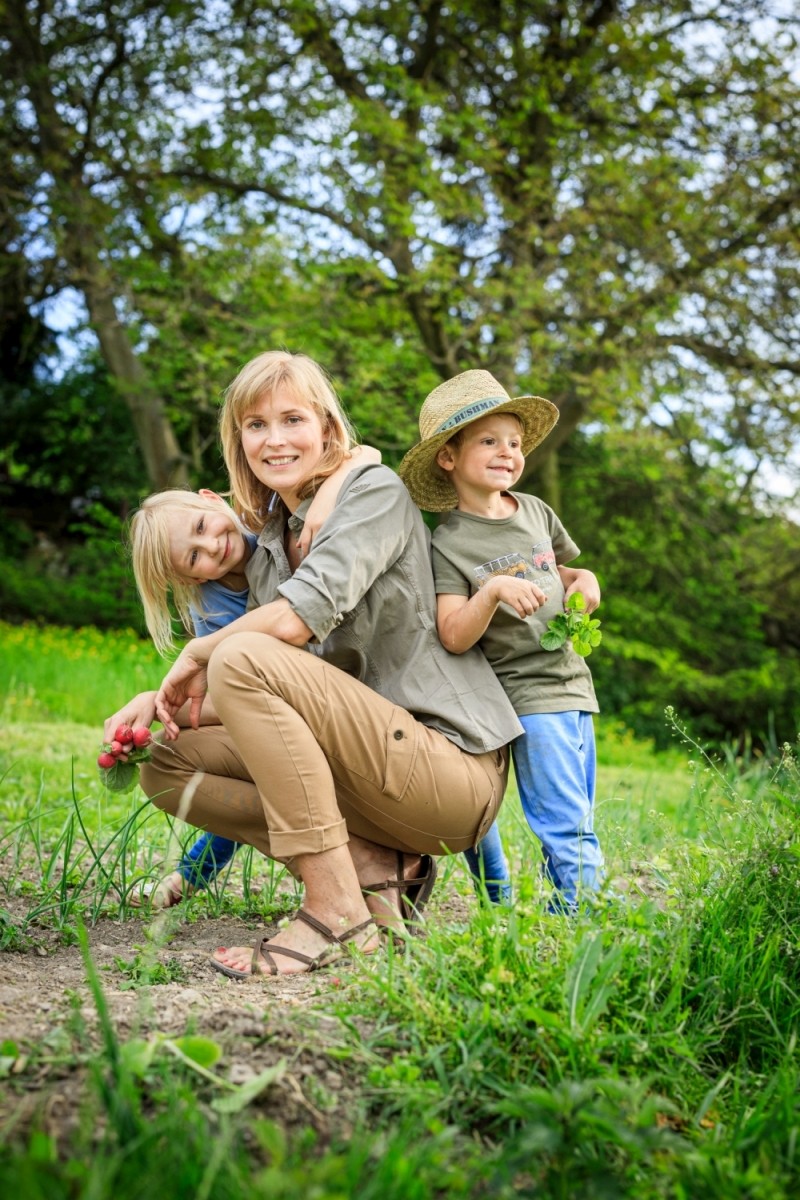 She solves all this by not buying anything new, catching up on what she has from previous years, and exchanging, swapping or buying something in a second-hand or a flea market. "But I am starting to miss some of my old wardrobe desperately and it's time to buy something new - not for fun, but out of necessity. BUSHMAN really fell into my lap in that direction. It may not be 100% by my standards, but I don't feel like I've gone too far beyond my borders, and for people who also don't want to deal with rags but have some aesthetic, functional and ethical requirements for themselves, it's an ideal choice. And this is what I like about Bushman: it leaned toward Nature before it became a trend. Just like I'd done myself with gardening."
• You can also find Veronika in BUSHMAN Fashion Inspirations.