That's enough to take us out one day!
Aug 19, 2020
If you decide to set a mileage record in three days with nine people on an old motorbike, it could turn out to be a fun expedition. And what challenges do you face for the summer?
The wind in your hair is nice, but even during a demanding expedition, a BUSHMAN KAMBERG hat will reliably protect you against the sun.
Did you know: you get the task of clearing the barn in the cottage after your uncle and you discover an old Motorobot PF-62, manufactured by Agrostroj Prostějov, even with a period trailer. And because you like these legendary pieces and you remember the famous scene from the no less legendary film The Snowdrop Festival, an idea is born.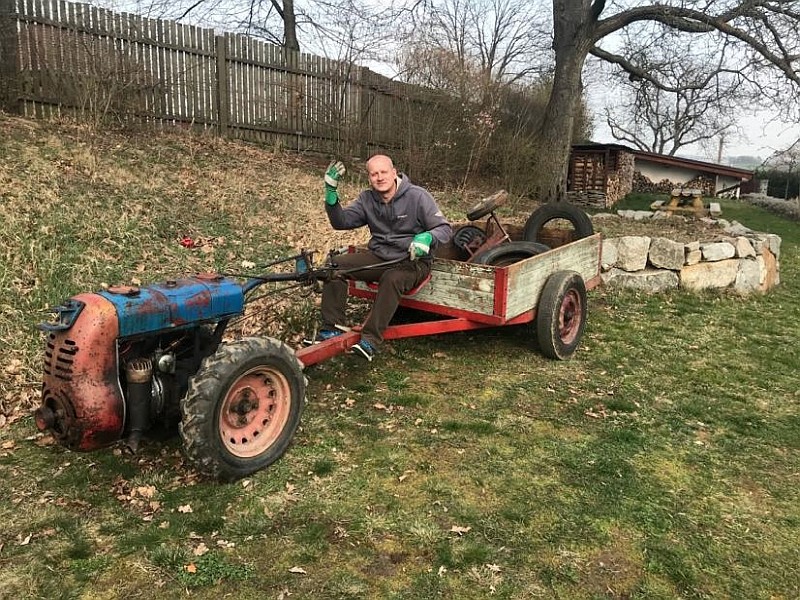 Who doesn't know the blissful smile on the face of Rudolf Hrušínský, alias Jarin France, when he regularly enjoyed the slowly passing landscape while the ground milling machine was muttering, while old Francová shouts at him from the trailer, played by actress Blažena Holišová: "It's enough that you take us once! You did something for the family at last!"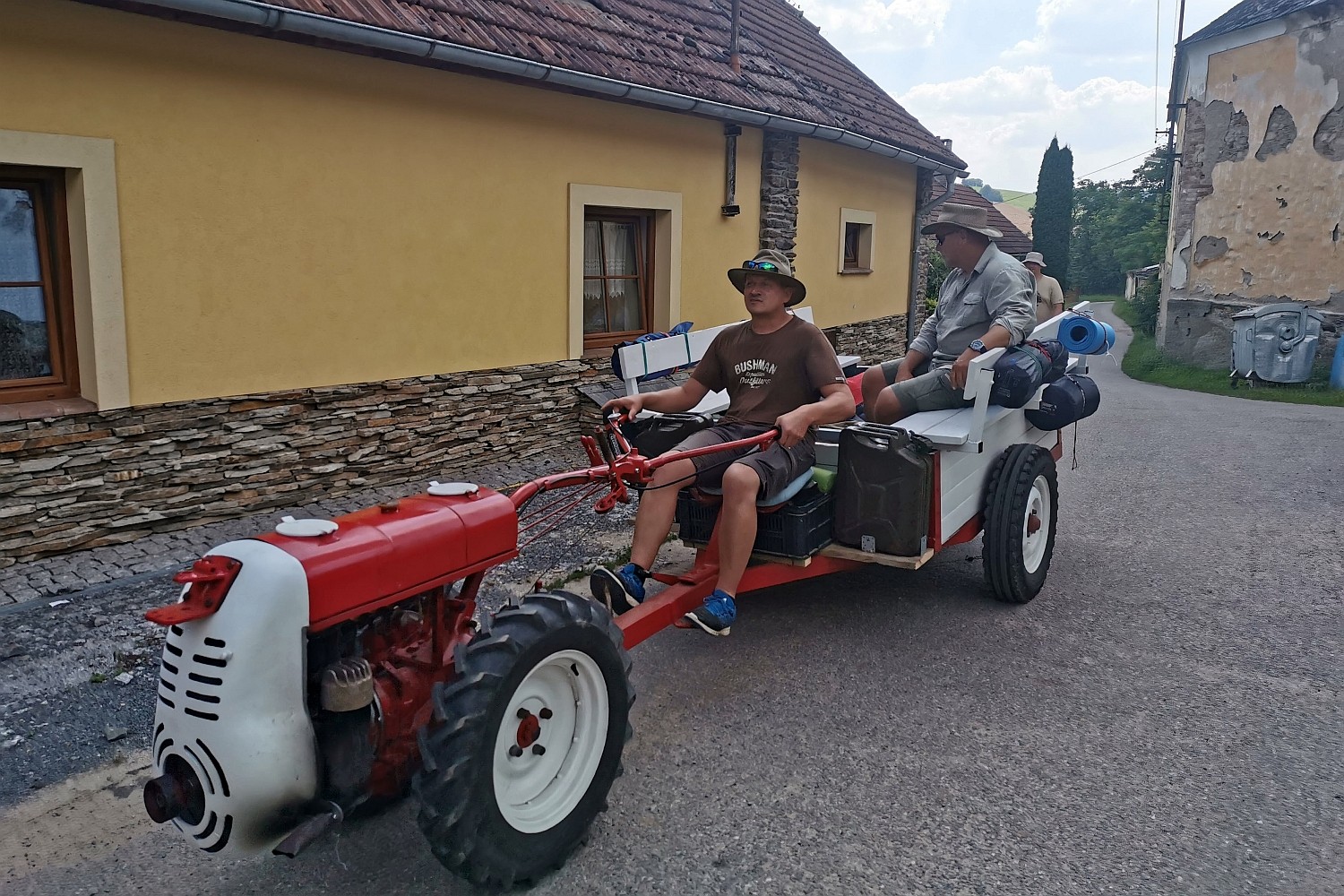 The scene immediately goes through your head, so you don't hesitate and with a bunch of like-minded Bushmen you take the motorobot apart to the last screw, give it a lick of paint and tune it up again, so it starts on the first kick. Then you bury yourself in the trailer, paint the boards and weld a simple bench so that the machine can carry eight people.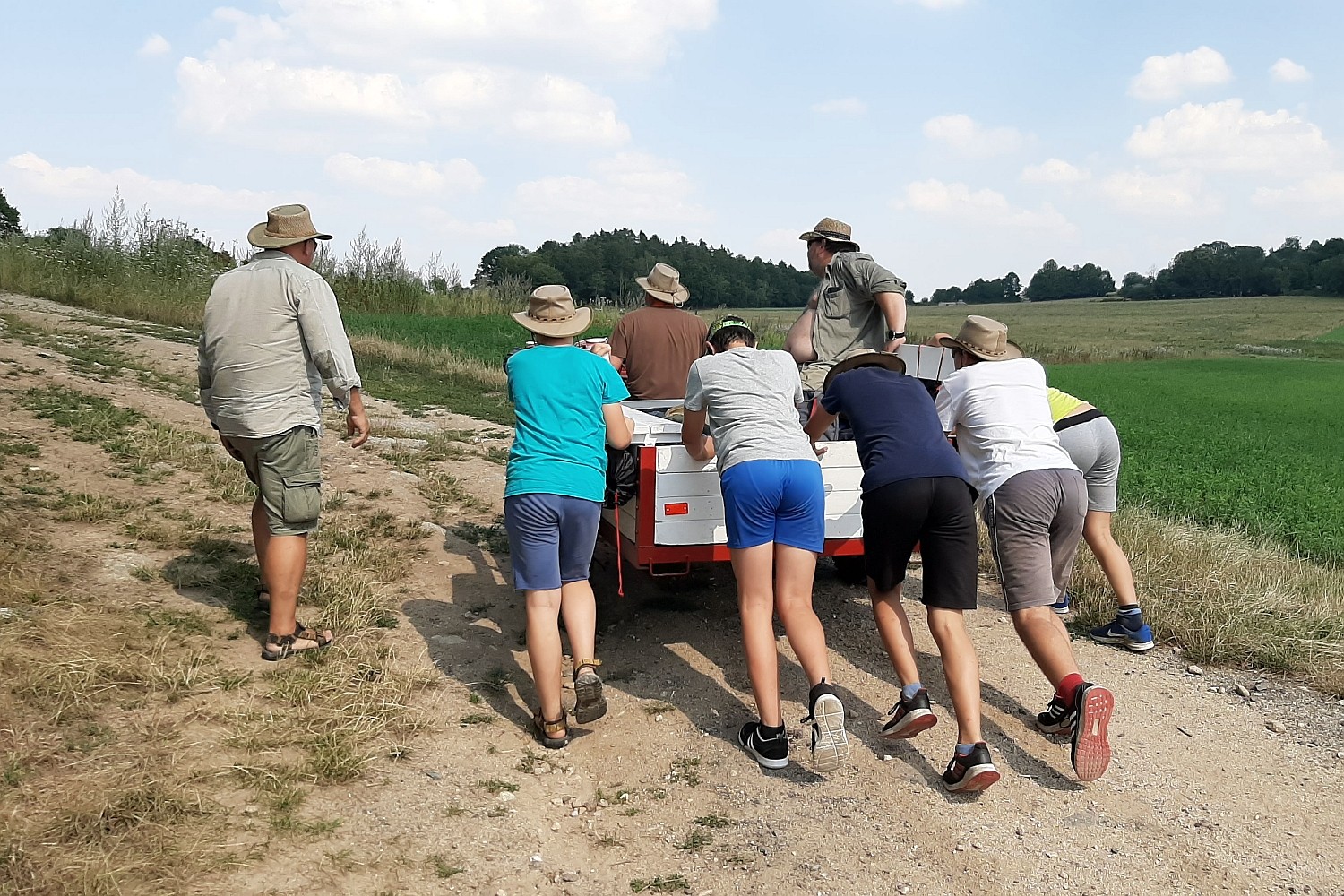 And because it's summer and it's hot, the beer will give you a lift and your next expedition will get clear outlines. And because you're no Mr Humble, it won't stay with low targets: you just decide to set a world record for mileage in three days, with a cultivator from the late 60's and a ton of cargo. And so you transport the cutter on the flatbed to Soběslav and from Friday to Sunday you swallow more than 120 kilometers on it in slow hops, before you get back home to Pyšely.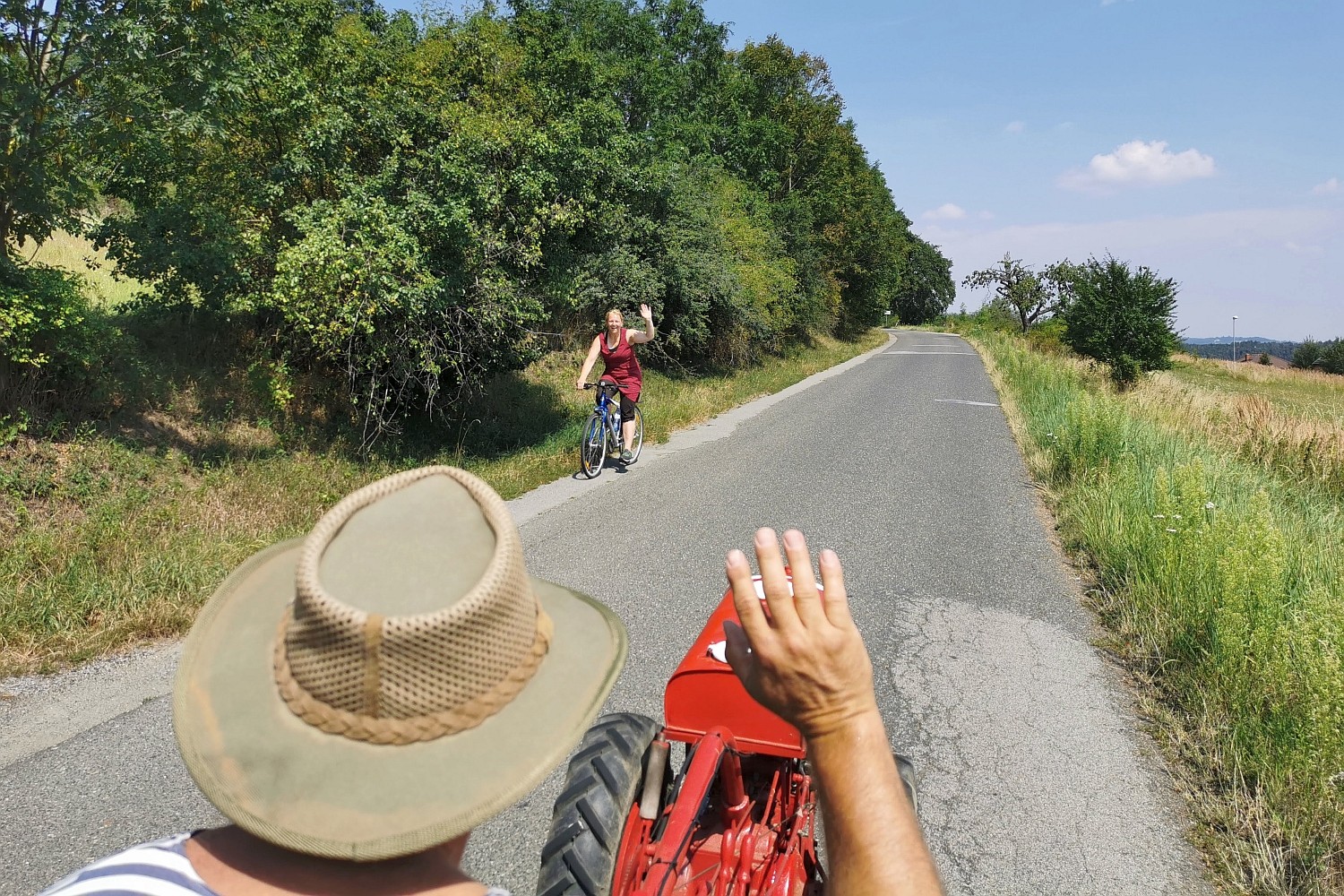 Along the way, you will meet a lot of people, some of whom shake their heads in disbelief, but more smile and wave to greet you. You feel a bit like the old man Alvin Straight in the film by the famous director David Lynch, when he went on a garden tractor on a 600-mile journey to visit his sick brother. But most of all, you enjoy the freedom of movement at speeds that rarely exceed a brisk walk and sleeping out in the open air. And you also suspect that those who wave to you have, hidden in their souls, more than a little envy…

Are you planning to have or have you had a similar or even completely different expedition? And will any pieces of proper BUSHMAN clothing or accessories accompany you? And do you want to share your experiences on our blog with other Bushmen? Send us photos with captions or a short report, and we'll be happy to publish them – with your consent.
In case you're wondering what happens when a bunch of Bushmen from a village set out on mopeds for Portugal, read this report:
• The Porto Korado Expedition: On mopeds against the wind.
And if you enjoy legendary Made in Czechoslovakia machines and you want an interesting tip for a trip, read this story:
Next picture