The best camping gadgets
Jan 10, 2023
When a tent is your second home, the philosophy of packing things has to be rethought from the ground up. Camping and bivouacking are an ideal opportunities to bond with family and friends, but also a unique chance to be alone for a while. Nature heals, generations of Bushmen know that. That's why we tirelessly design more and more accessories for this, with which they can withstand the rigours of the great outdoors.
Because when you're drawn to the outdoors, there's nothing easier than packing up and going.
Don't think, don't plan, don't panic, but have things on hand that you can rely on 100%.
Have a universal list, thanks to which you'll never forget anything and you'll be absolutely at ease. That's the only way you can focus on the one thing - how liberating it is to go where your feet take you and to have a clear head.
Leave your worries behind, pack your backpack and set off for adventure and unforgettable experiences.
Don't you have these gadgets on your list? Maybe it's time to finally put them on it!

… It starts with the packing
If your wanderings are regularly in Nature, you no doubt know that
quality luggage is essential
.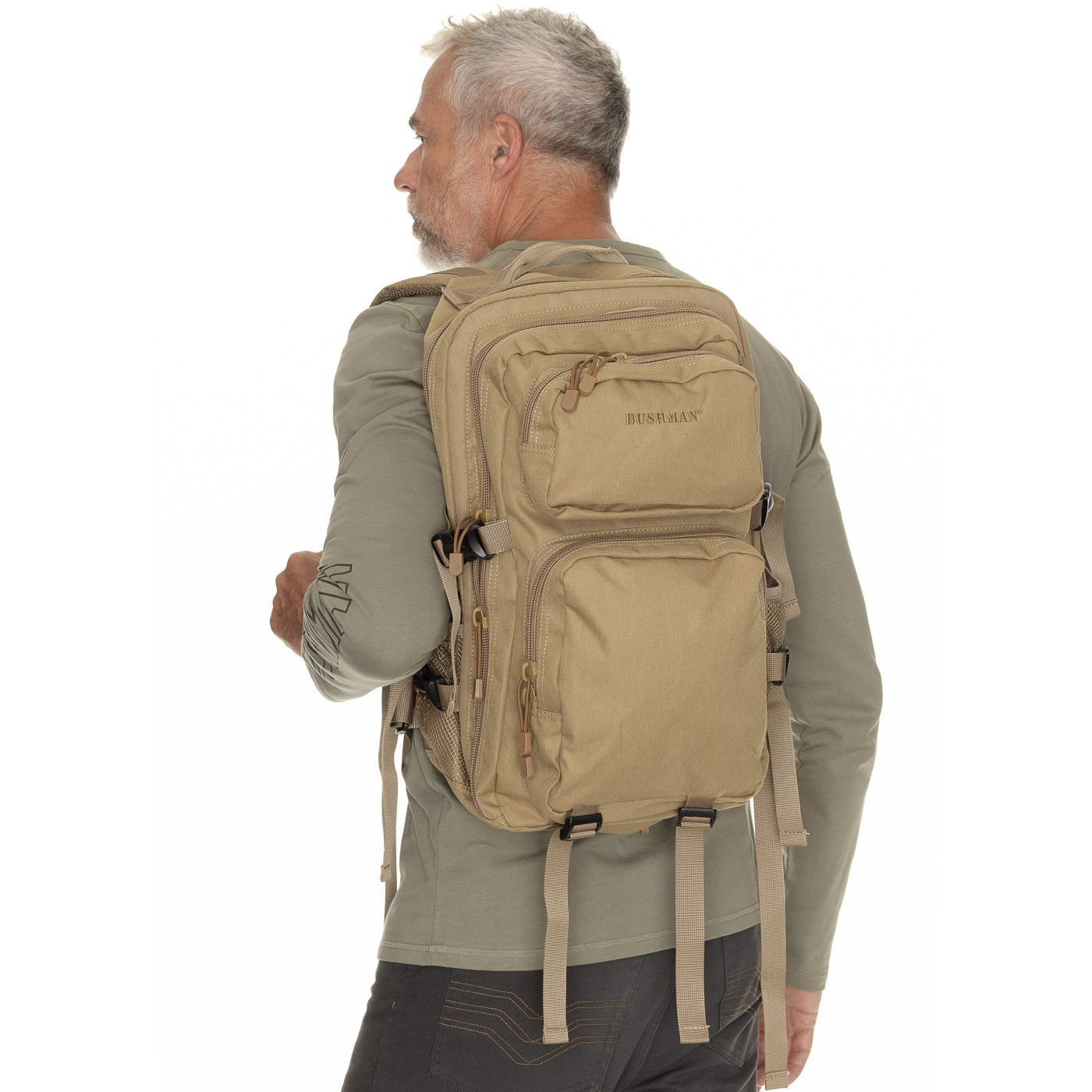 And if you don't know, we'll be happy to enlighten you. An ordinary backpack is simply not enough for a trip or camping. Not because it is insufficient in terms of space (a good hiker always packs economically!), but the functionality falters...
Space. That's what's going on here.
Refined space provided by pockets, compartments... and more pockets. Outer, side, integrated inner – all these goodies need great organization during packing. One for a snack, one for valuables, another for spare clothes.
A proper rucksack must not only be roomy, but at the same time it must sit well on the back and be made of strong material.
BUSHMAN backpacks
are mostly made of durable cotton canvas or smart mixed materials that can withstand anything and everything.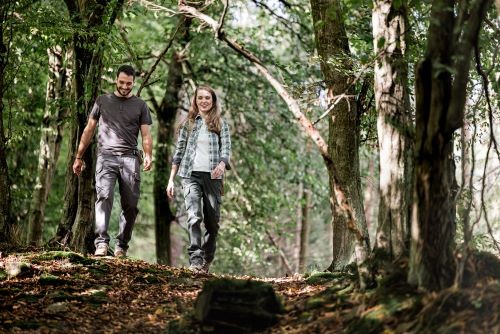 The advantage of expedition backpacks is
the integrated cover
,
which you can simply pull over the backpack in case of rain.
It works like a reliable raincoat and you don't have to worry about what's inside.
As for the design of the bag, it always depends on what you prefer and where you're going.
A simple canvas backpack can be easily handled, while a more voluminous backpack with a solid construction is more suitable for multi-day expeditions.
BUSHMAN TIP:
A typical expedition backpack is the JABARI – a gem among backpacks, the king of pockets and a unique piece from the BUSHMAN workshop. It offers a luxurious 40 litres of volume, a main pocket and 12 additional pockets and pouches! The side straps, with a plastic clips, pull down the contents of the backpack and hold, for example, a spare pair of shoes or a raincoat. You'll find the same strap on the bottom of the backpack, and you'll definitely appreciate the waist belt with its massive buckle, as well as the ventilation mesh on the back. An integrated shell is a matter of course.
The WAYFARER canvas backpack with a capacity of 25 litres is a classic and retro piece that will make even an urban outfit special. It has been in the Bushman menu for many years. Why? Because these are Bushman classics!
So step into it!
Footwear is a major matter and it's difficult to unify it into one best possible type of shoe.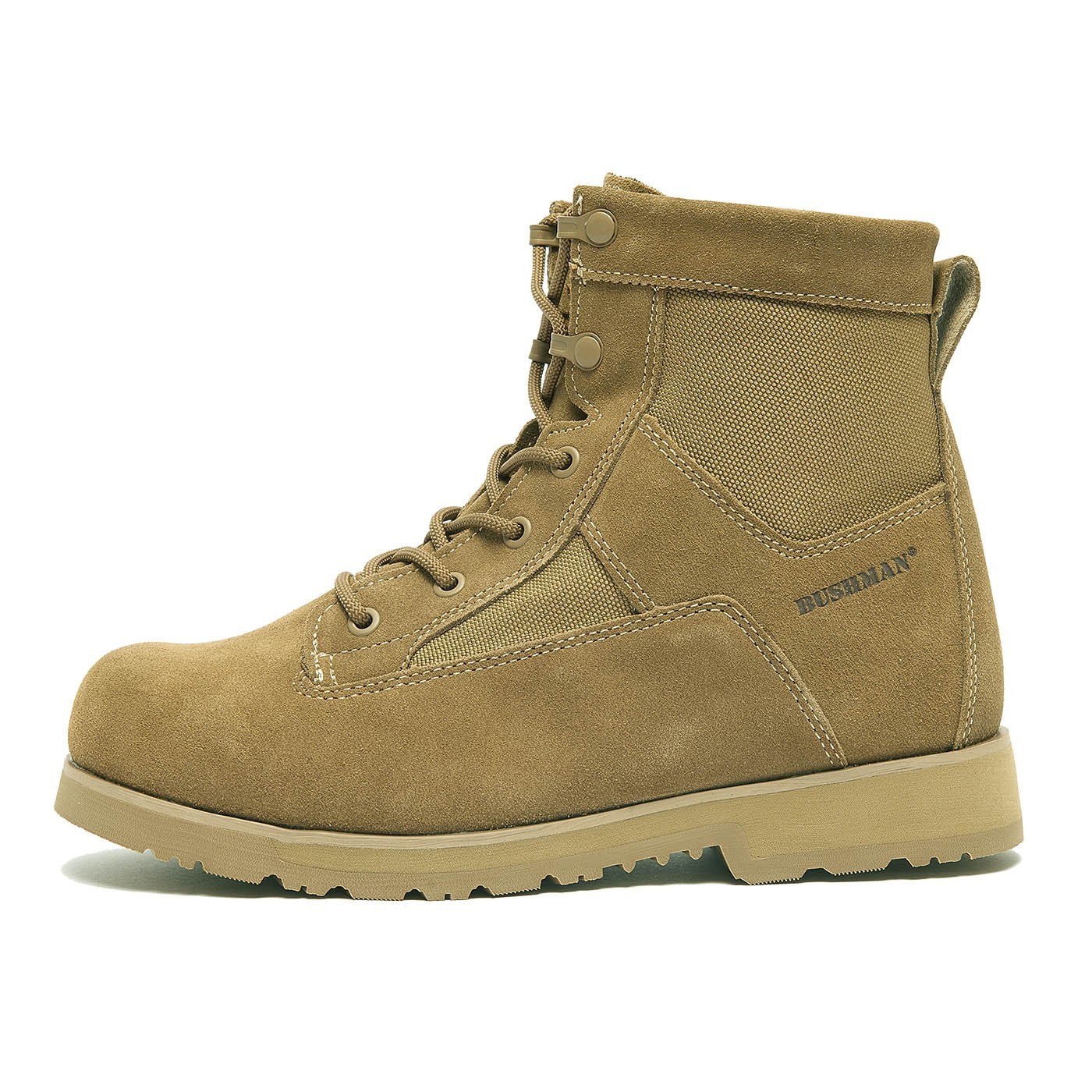 It always depends on what time of year and what kind of terrain you are going to.
Whether you're looking for hiking boots, massive outdoor shoes or light sandals, think about ensuring they're comfortable and reliable.
BUSHMAN footwear
offers first-class materials, well-thought-out ideas and more than a quarter of a century of tireless and timeless design.
So put on your proper shoes - it's time to go!
And don't forget your socks. Low-ankle variants do not stand up to use in outdoor shoes. Rely on
our socks and knee socks
made of natural and smart mixed materials, designed to sufficiently prevent the formation of chafing, blisters and pressure sores.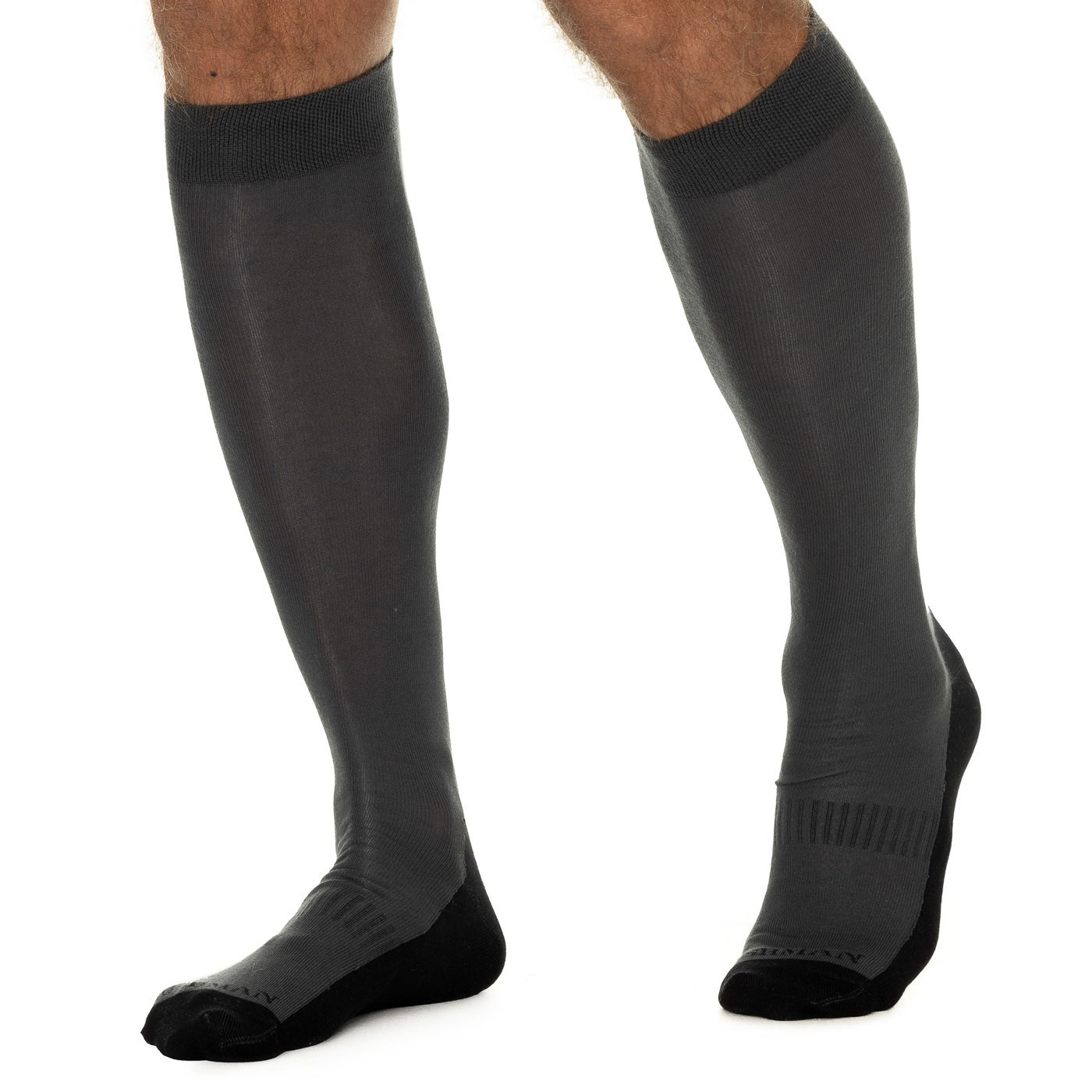 SOKKIE functional knee socks
EXPEDITION
outdoor boots
BUSHMAN TIP:
Want to go camping, but it is prohibited in the area? Try bivouacking!
In such a case, you can also sleep in a protected landscape area, but you must never light a fire or leave traces (garbage, etc.) behind. Bottom line: you can sleep here, but you mustn't interfere in any way with the natural course of Nature. The same applies to the second and third zones of National Parks.

Leave it on your head!
We move elegantly from your heels straight to your head covering. Everything in between can be skipped because you know very well
what your "hikiing outfit" should look like!
Comfortable trousers, ideally
BUSHMAN heavy duty pockets
(with triple seams and extendable lengths), a
100% cotton BUSHMAN T-shirt
with a print or in a minimalist version of
a Bushman Classic
and one of the all-season jackets or
functional canvas vests
...
Transitional and year-round BUSHMAN jackets
Summer and winter, you shouldn't forget about your headgear.
You don't have to be a cowboy to wear a proper hat.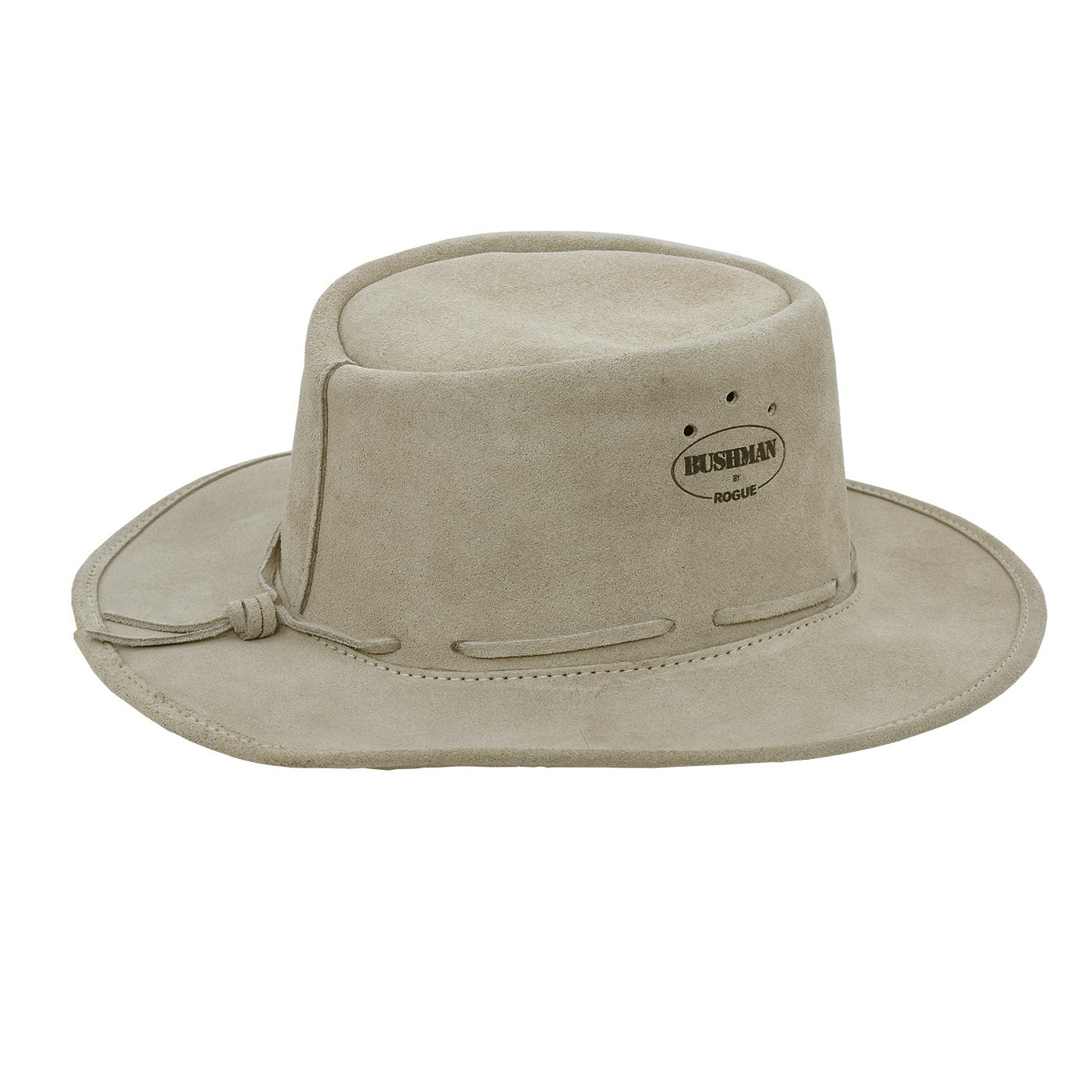 African, hand-stitched leather and cloth
BUSHMAN hats
are popular among Bushmen. Durable, detailed, always original, for men and women. They will protect against the sun, morning fog, light rain and light snowfall.

Things you mustn't forget
A crammed first aid kit, spare clothes, food supplies? No way!
Here is a list of things not to be overlooked.
It will make your stay in Nature a lot easier...
Going offline is never a bad thing, but it's good to have some kind of backup in case of an emergency that will supply all your devices with power even beyond civilization. A power bank is perfect for such purposes - for example, our OUTDOOR power bank with a battery capacity of 10,000mAh can be used as a flashlight at the same time!
You'll appreciate our portable bucket not only as a temporary sink for dishes, a drinking bowl for your dog, but also for personal hygiene or perhaps for collecting mushrooms and herbs. You can fold into two the BUSHMAN bucket with a capacity of 9 litres and get a versatile helper. It does not let water through and can withstand extreme temperatures (-50 °C to +110 °C).
Camping tableware – it's durable, multifunctional and easy to stow. It takes up a minimum of space and thanks to it you have everything nicely together. You can hang our CUTLERY SET practical set on the belt of your trousers or even on your keys, you'll appreciate our CANYSTR plate, and with our STOVE portable stove you can prepare a full-fledged meal in no time, even if you don't have more than an old tree stump at hand. And if you don't have ambitions to be a cook, put dried meat in your pocket before you go. You will fall in love with our recipe for this from South Africa at first sight!
Especially if you are camping in the summer, you'll find the light DOUBLE mosquito net extremely useful, which you can hang on a branch or a stretched rope. The MOSQUITO flashlight shines light not only on you, but especially on annoying mosquitoes, which it catches using the physical method of eliminating insects.
Complete BUSHMAN outdoor equipment


Without tools it's like you don't exist
Don't ask us what you're going to do in Nature with a proper stainless steel knife, a portable wine glass, multi-function pliers or a hand saw.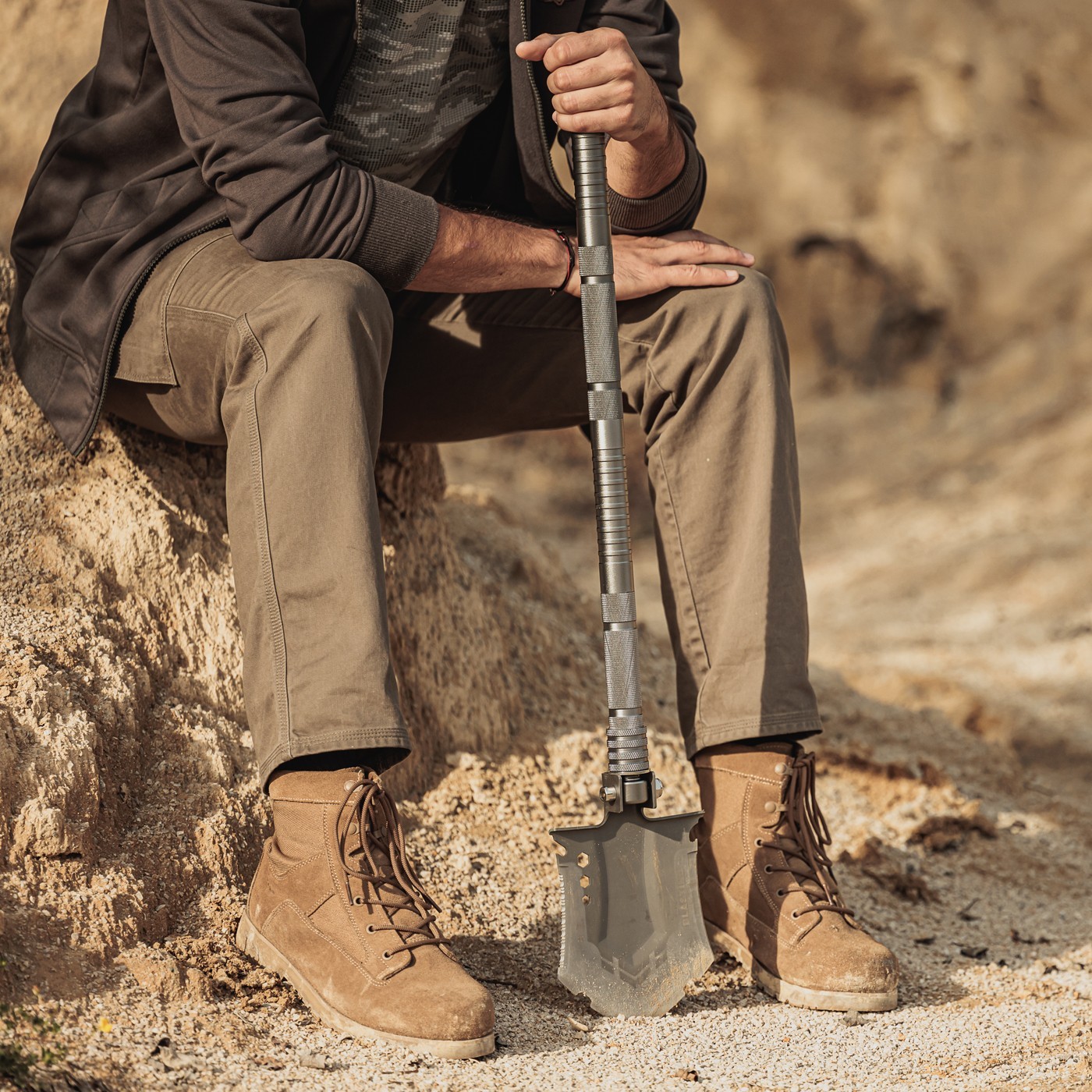 A real Bushman doesn't ask, a real Bushman knows. He knows that he can wash himself down once or twice... That he can collect mushrooms... Carve a whistle for his son... Celebrate life even in the middle of solitude, or perhaps file a cracked nail.
Workshop and hobby BUSHMAN
In short, you won't get lost with our small tools. And certainly not with BUSHMAN!
Next picture