6 tips on how to choose a proper anorak
Sep 12, 2022
Whether you're going hiking, fishing, or walking, the most important thing is to feel comfortable. Why? Because then it doesn't matter what the surrounding conditions are - it can be dry or the sun can be burning, and you can focus on your performance with icy calmness, collecting one experience after another. The right outdoor jacket can significantly help you with this. BUSHMAN will advise you on how to choose the BEST one. Why? Because our anoraks are a legend!
1. Layering is a hit!
Layering – did you hate it as a kid too? But this onion principle hides far more benefits than you can imagine. Go back to your childhood and think of starting to make full use of the body's natural microclimate, with the only difference that this time you won't be layering leggings and nylon T-shirts, but clothes made of honest cotton, pleasant microfleece and smart mixed materials that will support you in every situation.

Heat radiates from each of us differently. Sometimes intensively, sometimes not so much. But if one thinks cleverly (which is the prerogative of all Bushmen, after all),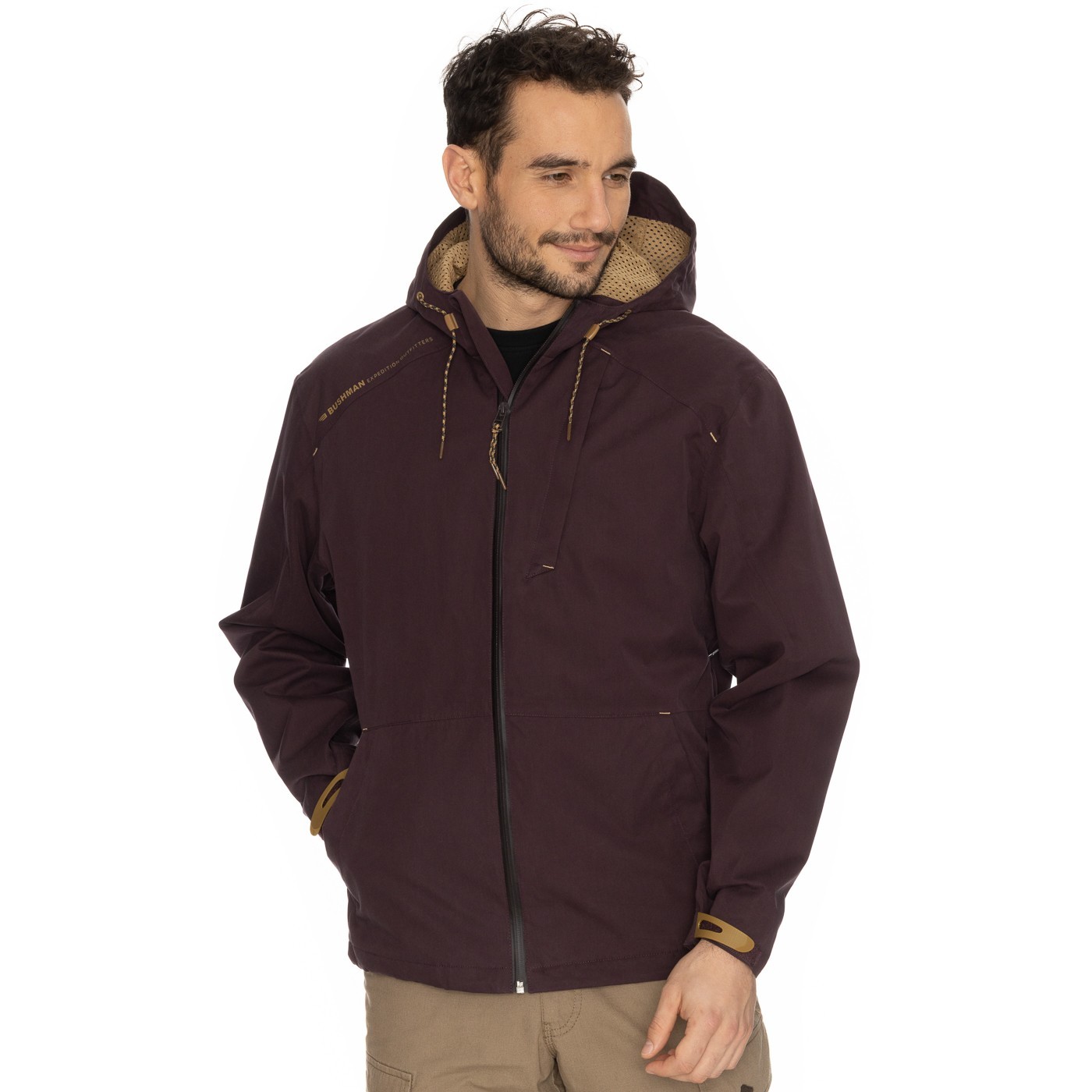 one can use one's physical qualities to the maximum. Treat yourself to precisely tailored comfort - such that your skin neither freezes nor overheats. Bet on BUSHMAN clothing, the biggest benefit of which is that you can wear it comfortably all day. So have a good day!
2. The top layer as a shield
The top layer of the jacket - this is what looks good, but above all, it serves you well. It is this part of the jacket that should be as protective as possible, and thus create a shield against wind, cold, rain... But at the same time, it should remain sufficiently breathable (because otherwise you might wear plastic, for example, which is, of course, strongly contrary to BUSHMAN values).

What should the top layer of the jacket be?
breathable to reliably remove sweat and accumulated heat,
ideally waterproofed and waterproofed enough to cope with downpours of rain,
windproof so you don't get blown away as soon as you step outside your door,
insulating enough to keep the heat you accumulate within it.
3. Insulate smartly
What's in the middle is the warmth. Most often a lining or thermal insulation filling. Bushmen like linings, especially those that can be unfastened and then worn as a sweatshirt or vest without any problems. This layer 'under the jacket' should ideally be made of natural or smart synthetic materials. Polyester with polyamide admixture, merino wool and fleece can perfectly retain heat, despite getting wet.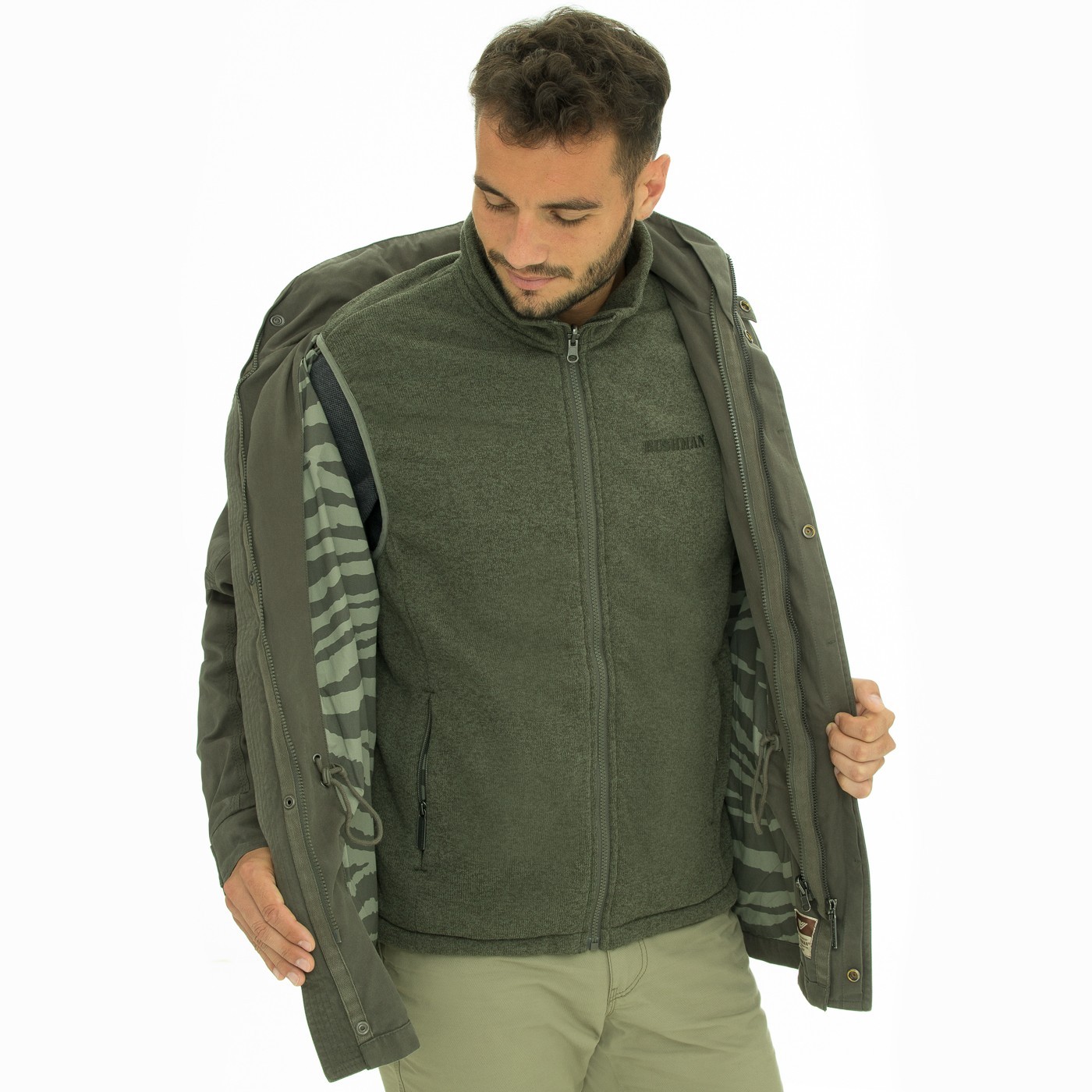 How is it possible? A tiny layer of air is constantly held between the fine hairs of the fleece or other material, which acts as an insulator. If the jacket does not have its own lining, wear a mixed sweatshirt, sweater or long-sleeved T-shirt underneath.

So what should the middle layer be (the lining or layer under the jacket)?
highly calorific to be able to retain heat,
breathable and quick-drying,
made of very light material.

4. On the body!
We are going to the final, but practically all the way to the complete roots. The lowest layer, that is, the one that adheres to the body, is the kumšt. If you make the wrong choice, neither the warmth of the fleece nor the waterproof coating will save you - after a few steps up the hill you'll be wet as a mouse. The task of the bottom layer is therefore to wick sweat away so that the body doesn't get cold. And because you rarely wear a jacket on your bare body (even if it's against your taste...),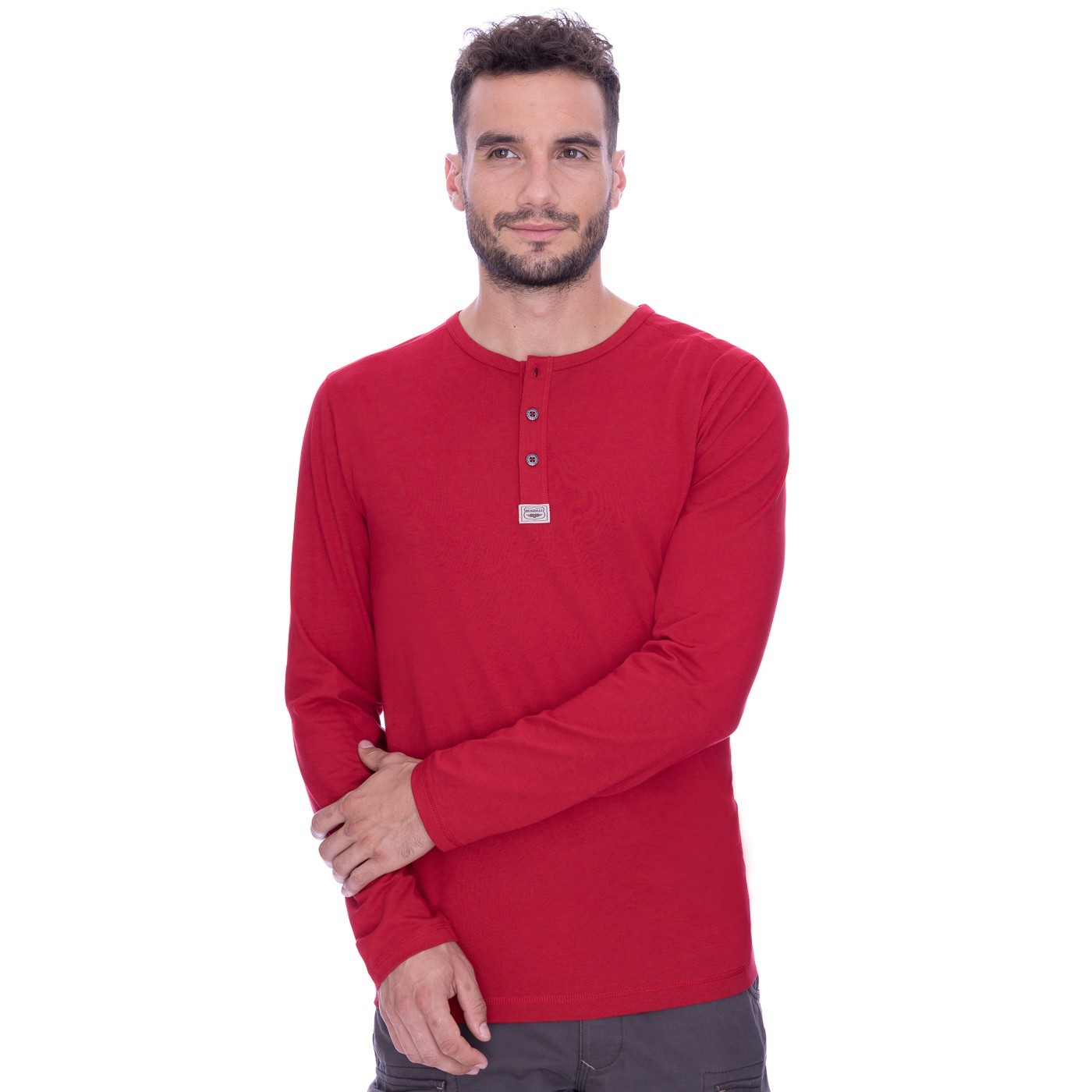 you'll solve it maybe (even if it's against your taste...), yes, you'll solve it maybe with polyester thermal underwear or increasingly popular merino wool. Both materials wick sweat away from the body and dry very quickly. And this is exactly what you need.

If you're a real heartthrob and love our cotton T-shirts, of course you can wear them too. Cotton perfectly absorbs sweat and is pleasant on the body. Simply put: cotton doesn't chafe or make you sore! But the fabric takes a long time to dry, so it always depends on how and where you wear it.

What should the bottom layer be (the "body" layer)?
works well to quickly absorb sweat,
pleasant to the touch, as it adheres directly to the skin.
Focus on details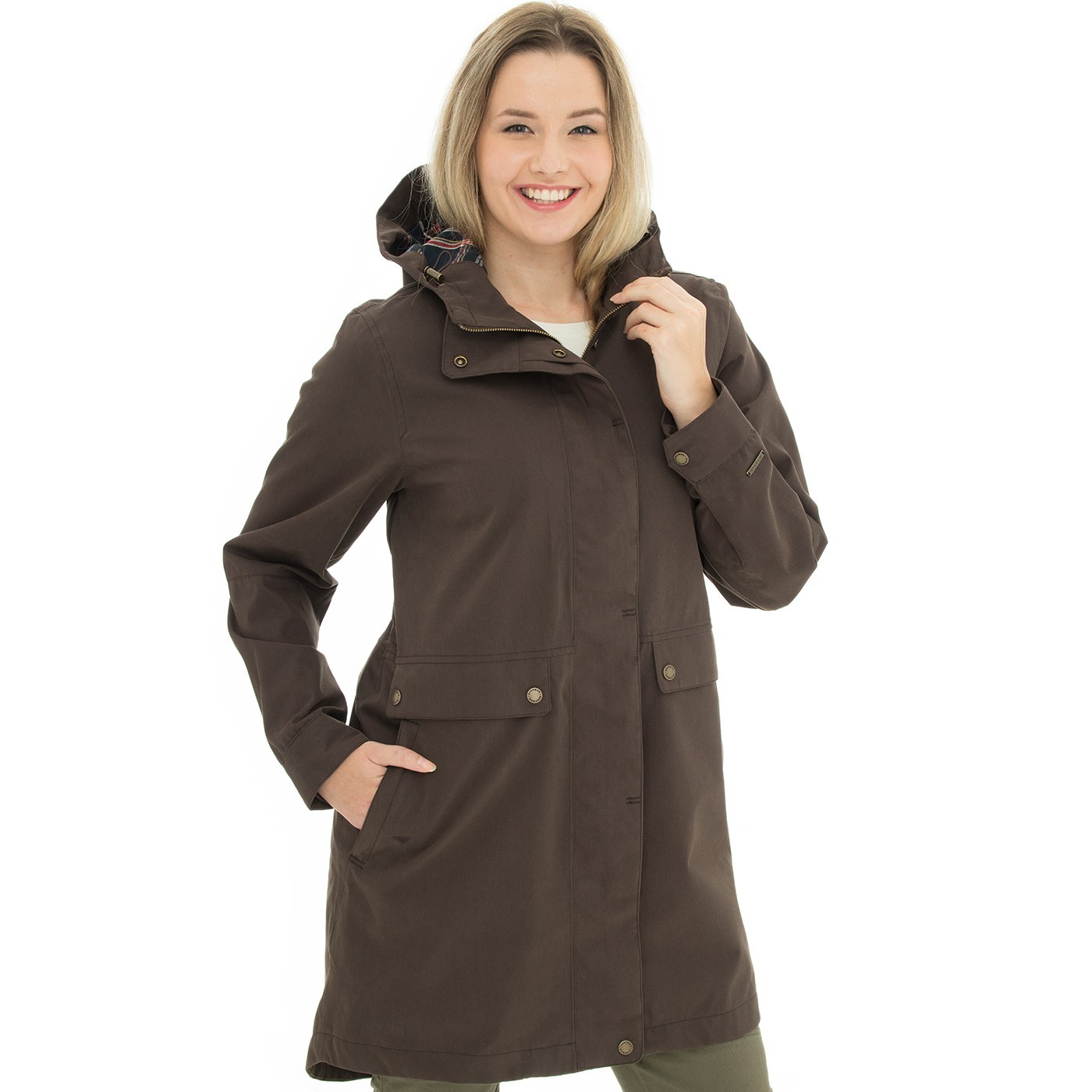 Whether you decide on a year-round, transition, light summer jacket or a proper winter one, remember that it should be functional above all and perfectly fulfil what is expected of it.
Are you looking forward to an easy walk through the city in midsummer? A cotton canvas jacket makes sure of this.
Do you need to have your hands free on your travels? Use a jacket that has enough functional outer pockets and at least one inner pocket where you can safely keep your documents or phone.
Expeditions require durable jackets with a waterproof coating or membrane, lining, vents and taped seams, and a variety of functional details. In short, one that you can 100% rely on in any terrain and in any weather (and you don't have to go far at all - that kind of night fishing is also a great and quite demanding adventure!)
6. Occasion matters
Always and everywhere! Hiking, sports, flying around town, … Rest assured that there are jackets for all occasions, and that Bushman has exactly what you need!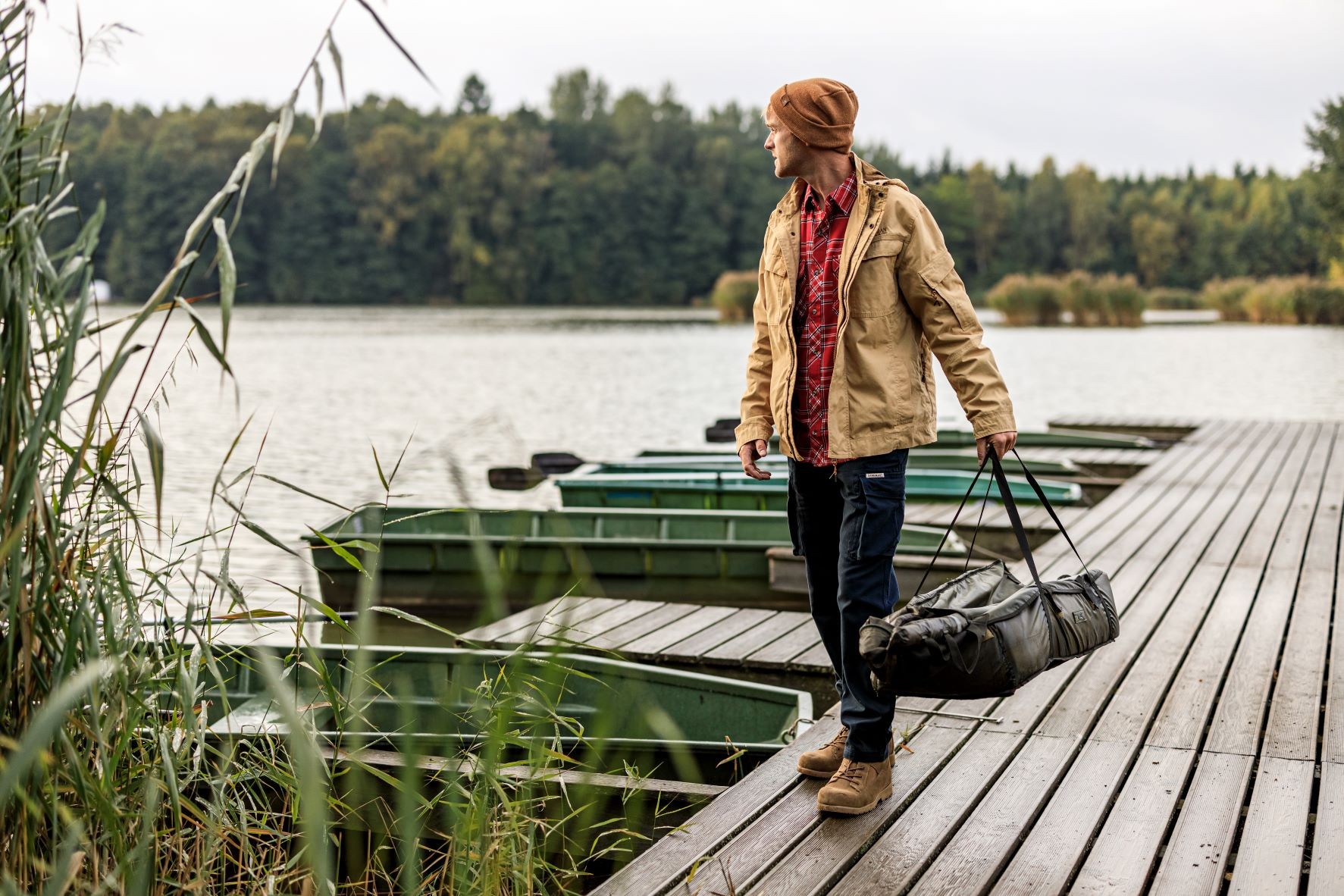 Coated jackets that don't get wet, transitional jackets that can be used from spring to autumn, and honest year-round jackets that are among the best that BUSHMAN has to offer.

Were you paying attention? Of course you were, but just to be sure, let's summarize things:
top layer: breathable, waterproof, windproof, insulating,
middle layer: heat-insulating, light synthetic or natural materials (but not cotton),
bottom layer, the layer directly on the body: extra absorbent, quick drying.
gadgets that you will appreciate in every jacket: functional pockets, extended back, waterproof coating/membrane, ventilation apertures, taped seams, detachable hood.

A high-quality jacket will last you for several long years, so – as a rule - don't skimp on it and look for one that will have the most versatile use possible – out in Nature, up in the city, for comfort or in stressful conditions.

Let it serve you well!

Next picture