Let yourself be pampered with lyocell
May 11, 2021
Lyocell is obtained from wood in an environmentally friendly way and its clothes are light and pleasant: cool in summer and warm in winter. Discover its secrets with us and choose the right BUSHMAN piece of lyocell for yourself.
Did you miss our offer of women's BUSHMAN pieces, dresses, skirts, shirts or lyocell jackets? If so, come see with us why they shouldn't escape you. This fibre is a damn revolutionary invention, thanks to which you'll feel comfortable all day even in the hot summer. And not only that…!
Lyocel is a new generation fibre and it has only been produced industrially since the 1990s. And if sustainable fashion tells you at least something, then know that lyocell belongs to it. It's a natural fibre obtained from wood pulp in an environmentally friendly way. How?
Respect for Nature
Various types of wood are used for this production, the felling and processing of which are under strict supervision: eucalyptus (the fibre produced from this wood is marketed exclusively under the trade name of Tencel, by Lenzing) as well as beech, oak, birch or spruce.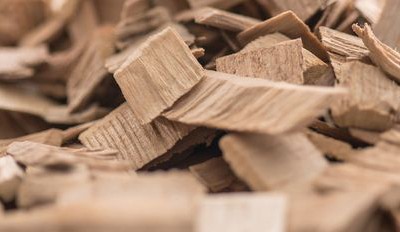 The trunks are stripped of their bark and cut into small pieces. These are then boiled into cellulose, which is dissolved by an organic, non-toxic solvent that is almost 100% recyclable - not disposed of as waste, but returned for production. The cellulose broth is strained through a sieve into lukewarm water and the resulting "noodles" are mechanically stretched while wet until the required thickness is reached. The fibre is then cleaned of chemicals and wound onto spools for spinning.
The whole production process is thus closed, and therefore very ecological (by the way: water consumption in the production of lyocell is ten to twenty times lower than in the production of cotton). Lyocel is simply 100% natural in origin and 100% biodegradable and compostable, so it does not burden the environment even after it has reached the end of its life. In nature, it easily decomposes.
It cools down and it heats up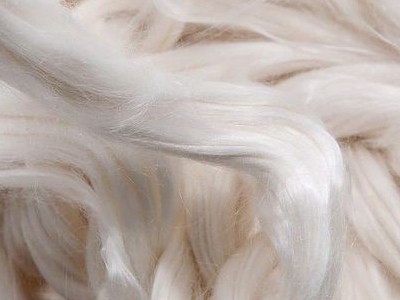 And its qualities! First of all: due to its organic origin, it has thermoregulatory and antibacterial properties, and is therefore ideal for allergy sufferers and those who suffer from sweat and other skin ailments. Compared to man-made fibres, for example, moisture transport takes place inside the fibre - man-made fibres are not able to absorb moisture inside and the transport takes place only on the surface. Even compared to cotton, lyocell has twice the ability to absorb moisture and is able to whisk away sweat even at 65% humidity, which significantly strengthens the respiratory function of human skin.
So what about viscose? It's also made of regenerated cellulose. However, more energy and chemicals are used in the production of both viscose and rayon. And lyocell is also significantly stronger than dry viscose in both dry and wet conditions, so it doesn't break up immediately and is less stretched. And this is not to mention that when wet, lyocell tends to release fibres (this is sometimes used to make fabrics with a finely fluffy surface, the so-called "peach skin").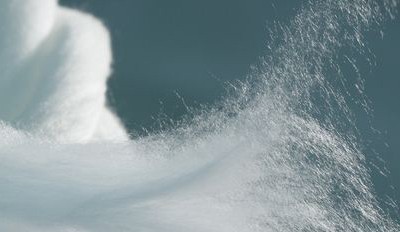 On the other hand, unfortunately, after a while it manifests itself in fine lumps. To improve this 'ailment', and also to give it even higher strength, durability and softness, lyocell is also mixed with other fibres, such as cotton or polyester.
Thanks to the structure of lyocell fibres, these are only positives: in summer it's as cool as linen, in winter it's as warm as wool, and it's as soft as silk and as strong as polyester. Lyocell fabrics and knits also have similar properties to modal: they are light, breathable, soft and very comfortable to wear. They hold their colours perfectly, thanks to which beautifully rich shades can be achieved, and in addition they do not fade and remain radiant for a long time.
It's time to go!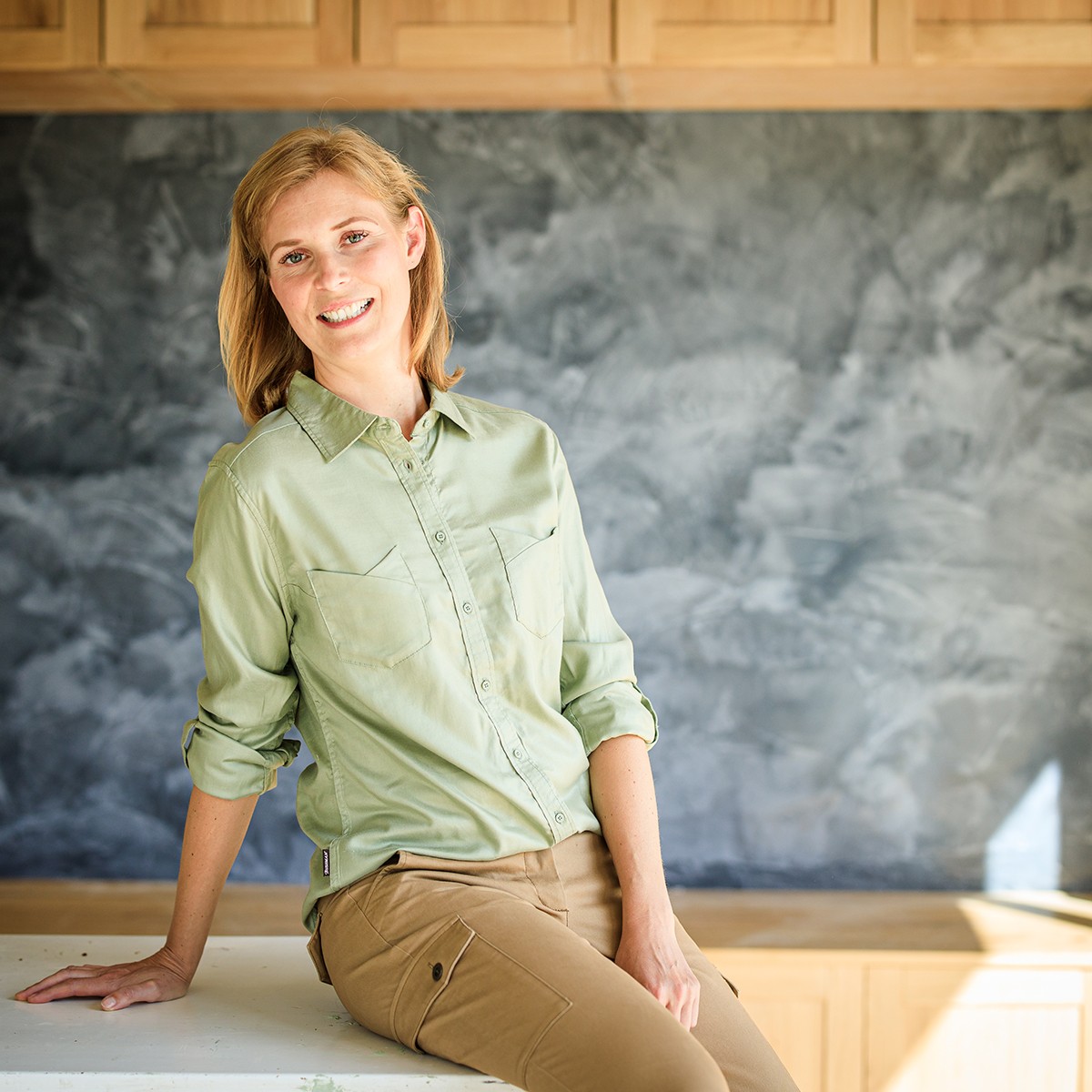 If any material is suitable for clothing even on hot summer days, it is lyocel. Also because it has an antibacterial effect, so you don't even feel sweaty. It's velvety soft, very pleasant and considerate to the skin, and in addition it will give you a subtle touch of shine. Last but not least, it also dries well.
For all these mentioned properties, lyocell is literally destined for making clothing not only for travel, but also for light sports, outdoor and everyday activities. It is not for nothing that it's also used for the production of bed linen or for the inner linings of sleeping bags and jackets.
Whether lyocel has enchanted you like it has us or you don't believe it, there's nothing easier than going to try it on for yourself. And don't forget that in order for this exceptional material to pamper you for as long as possible, the care of your clothes also requires a little extra. But it's worth the feeling of intense well-being!
How do you take care of lyocell clothing?
Caution: lyocell is prone to proper maintenance and one wrong wash can damage it irreparably. Therefore, follow these recommendations:
set the washing machine for a delicate program me and a temperature of up to 30º C.
use a gentle, and above all, tested, detergent without optical brighteners and bleaches (especially for dyed fabrics).
do not use fabric softener.
use a protective laundry bag.
similar to linen, there's a risk of breaking the fibers during washing, therefore do not overfill the washing machine and spin dry it at low speed (max. 600 rpm).
we do not recommend drying in a dryer, it's better to let the clothes dry loose (if you smooth them well before hanging, you will not need to iron them).
ironing is not usually necessary with proper handling, but if you want to iron the clothes, then at a lower temperature and preferably without steaming.
BUSHMAN and lyocel: Choose just the right piece for yourself!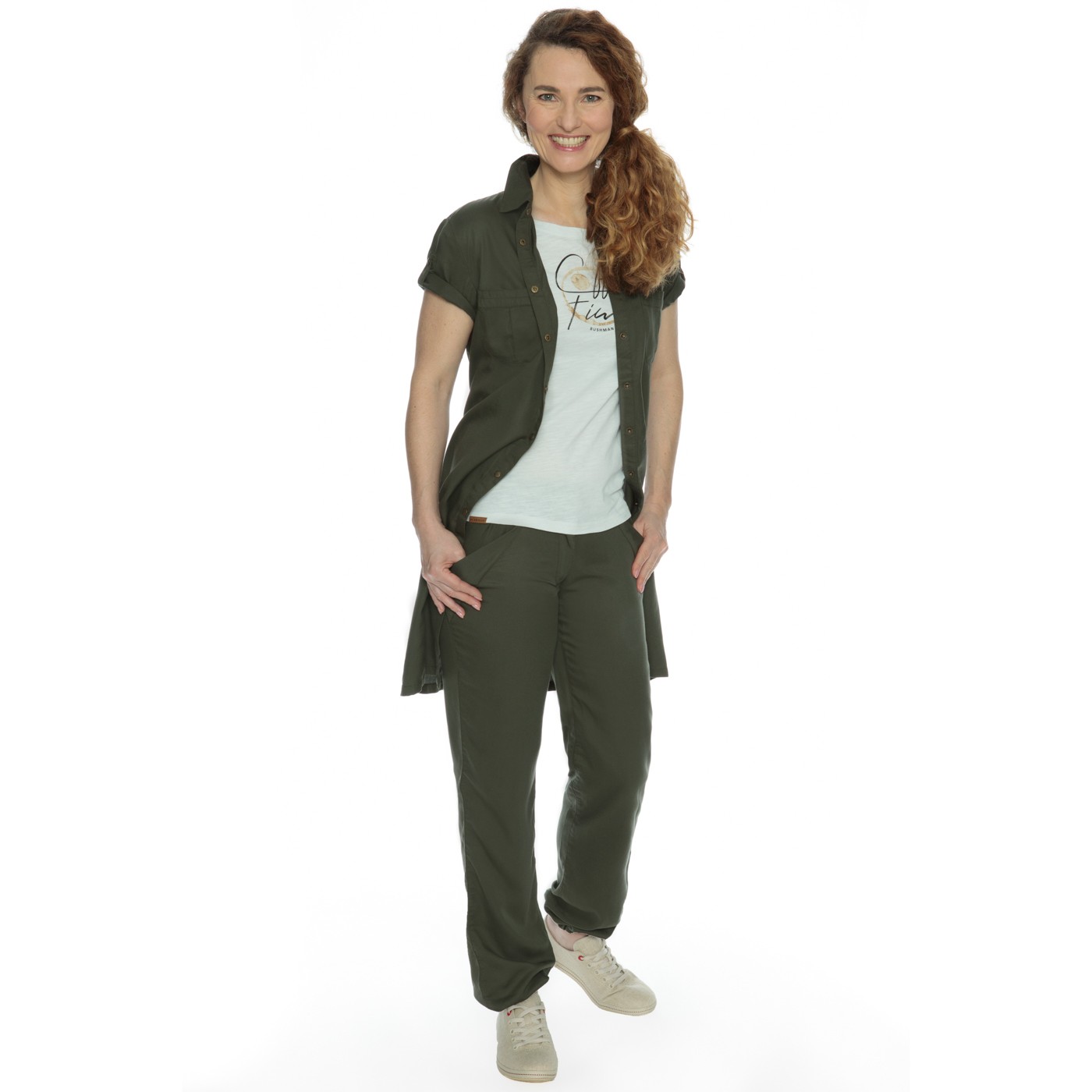 Košilové propínací šaty
SENYAH
jsou
klasické, jednoduché, a přece neobyčejné
. Budeš v nich šik, ať vyrazíš
do města, nebo do přírody
. Jsou variabilní, a když si zavážeš pásek v zadním díle,
můžeš je nosit i jako lehký kabátek
. Skvěle vypadají
v kombinaci s lyocelovými kalhotami
NIOBRARA
ze stejného odstínu nebo
šortkami
KLAMATH
ze stejného setu.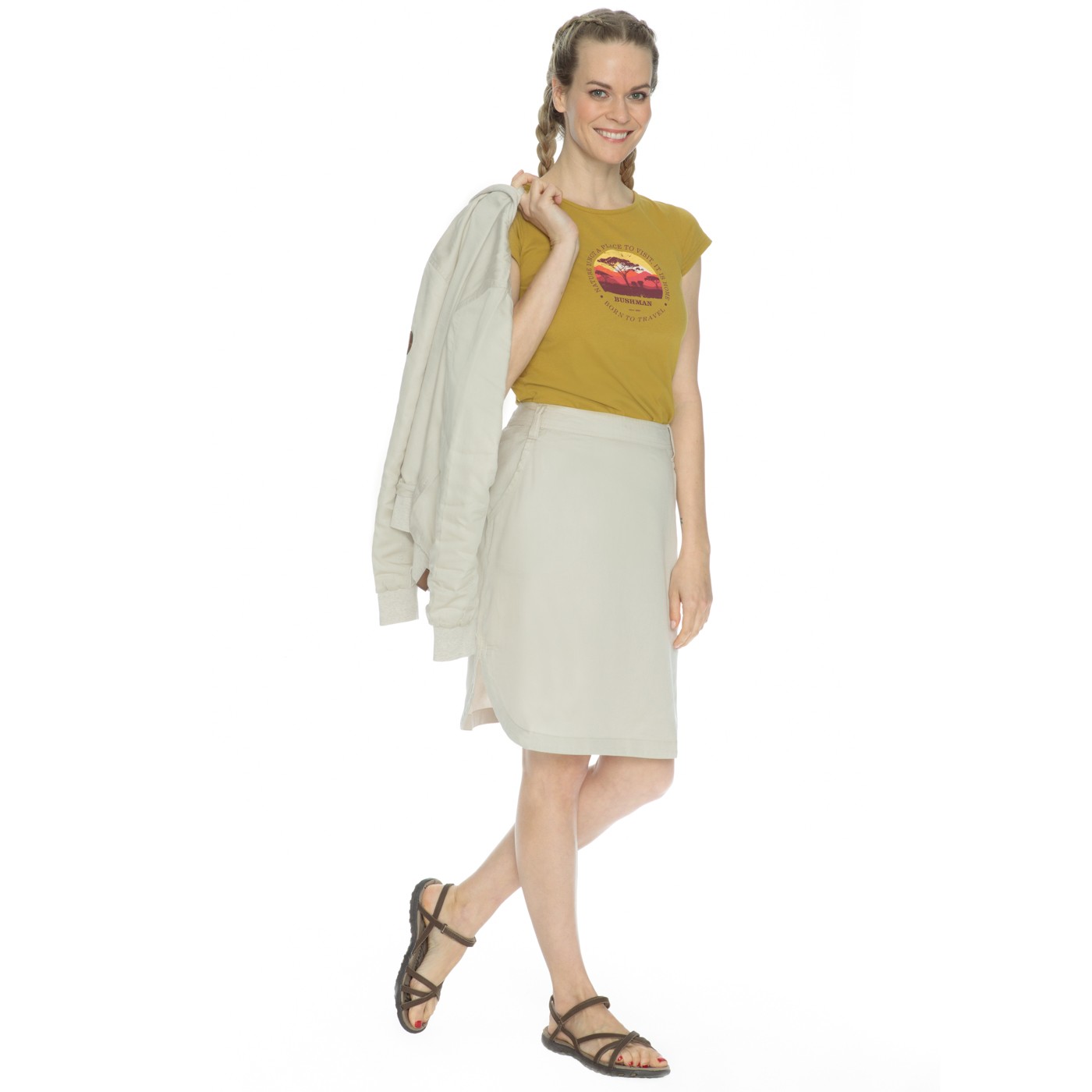 Jsi-li
spíše sukňový typ
, pak právě pro tebe máme v kolekci
skvěle padnoucí, a přitom pohodlnou lyocelovou sukni
SUMATRA
, a to rovnou
ve dvou odstínech
. Světlou variantu skvěle doplní
lehká lyocelová bunda
APA
moderního bomber střihu
, vhodná pro nejrůznější aktivity a příležitosti. Lyocel je totiž svým vzhledem, jemností, a přitom pevností a vzdušností
velmi ženským a elegantně vyhlížejícím materiálem
, jehož
funkční vlastnosti oceníš
, i když jsi stále v pohybu.
Next picture