Your ideal fashion? Joyful, clean and comfortable
Jul 13, 2021
Having a full closet, and still saying "I've nothing to wear" can be a sign that your clothes simply don't reflect your personality. "Many people are not really aware of what kind of activities – and to what extent - they are doing," says Kamila Vodochodská, Ambassador of the BUSHMAN brand.
She's been working in the fashion industry for twenty years
, where her daily bread is mainly design and commercial and personal style consulting.
For more than a decade, she has been advising women and men on how to create a functional wardrobe, and she devotes herself to educational activities and training in the field of sustainability and 'slow fashion'.
For the last nine years,
Kamila Vodochodská has been cooperating more or less intensively with the BUSHMAN brand.
And now she has become the brand's ambassador.
"If you want to change peoples' views on fashion brands, you must first go a long way in the design, production and technology of the fashion industry and get to know both sides of the same barricade - the customer's view and the customer's needs and the development and marketing of companies,"
says Kamila, adding:
"It's a long-distance run, but reducing overconsumption and waste, not just in fashion, will become increasingly important, if not inevitable, for the quality of life for future generations."
BUSHMAN: What was the impetus for beginning your cooperation with the BUSHMAN brand?
KAMILA: It's been nine years since I was hired by an agency to try to revive classic pieces for BUSHMAN with a new approach to styling and new combinations. It was the moment when the brand believed in the quality and timelessness of its products, but it couldn't put them together so well. That was my first encounter with Bushman. In my opinion, a little was enough and as a result individual pieces from the collection got a whole new dimension and the ability to speak to potential customers through photography…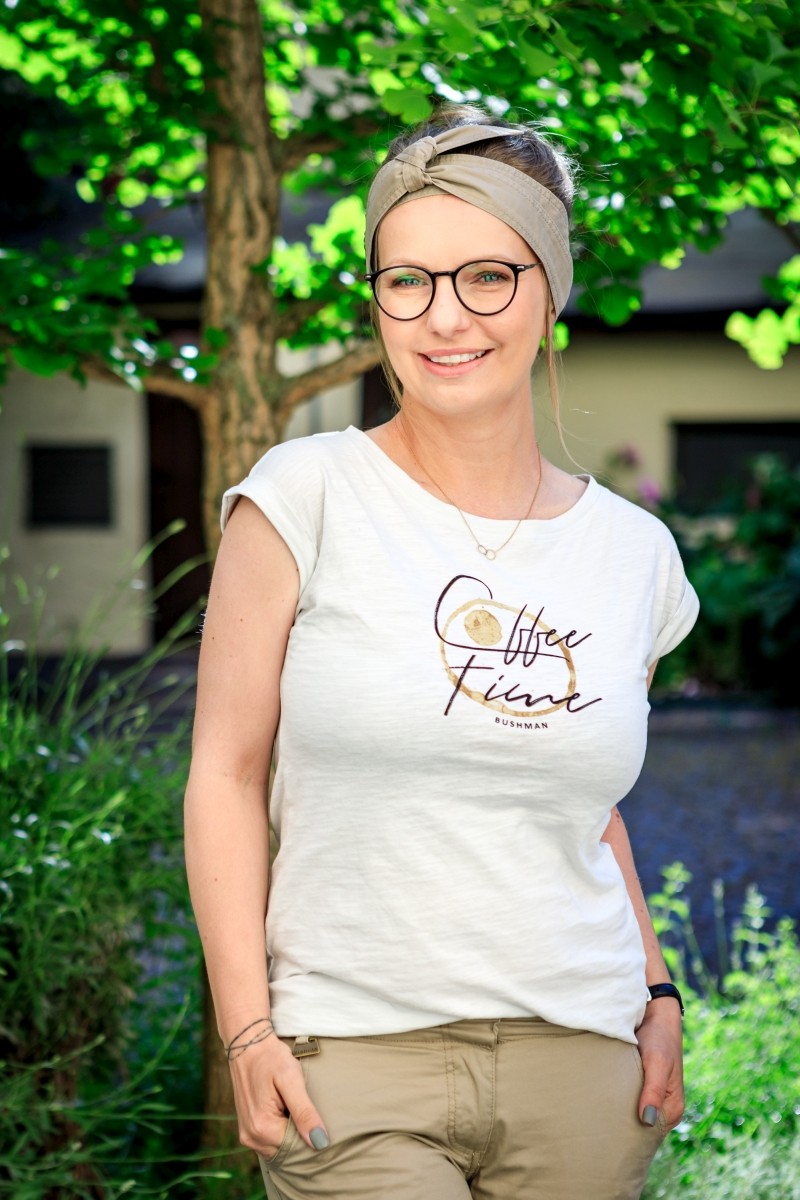 BUSHMAN: What's your angle?
KAMILA: It would probably be as a sustainability manager and a product innovation strategist by default. Through the supervision - not the creation of the design itself - to express an opinion on the actual type of products, the cutting concept, details, the choice of materials and their colours or patterns. It is often not enough for the product not to arouse the slightest interest from customers, just as it is not enough for the brand to get the vast majority of such products with the greatest potential into final production. They carry DNA brands, the customer will most likely look for them on the market, they will be functional, high quality - both in terms of production and material, and the design will be such that a woman will feel great in them and a man as a ('proper') man (- she laughs). . And then it is necessary to complete every piece in the collection to the very end, to present it in photos and in the text, mainly its technical aspects and its positive features.
BUSHMAN: And what do your feel is your strongest point?
KAMILA: Well, I can take advantage of everything I've absorbed in fashion over the years. One the one hand for customers and the other in the company's production environment. It is necessary not to have your eyes closed, to be constantly on the lookout, to learn to perceive market changes and the development of textile technologies on a daily basis, and at the same time to be true to tradition and what a quality piece of clothing stands for. It is easy to be dragged here and there by the trends of a season and marketing fashion fads, but then you will never create such pieces of clothing that peoplen will keep in their wardrobe and will love and wear for decades.
Common sense above all
BUSHMAN: And when it comes to sustainability…
KAMILA: I don't really like using one of the most trendy terms in recent years - which is "sustainability". To give you an idea, it is the most sought-after word, along with "money", "economy" and "sex" (laughs). I'd rather we use my old phrase "think common sense" in the old way, which we can do only after more demanding analyzes or formulas for calculating the rate of emissions.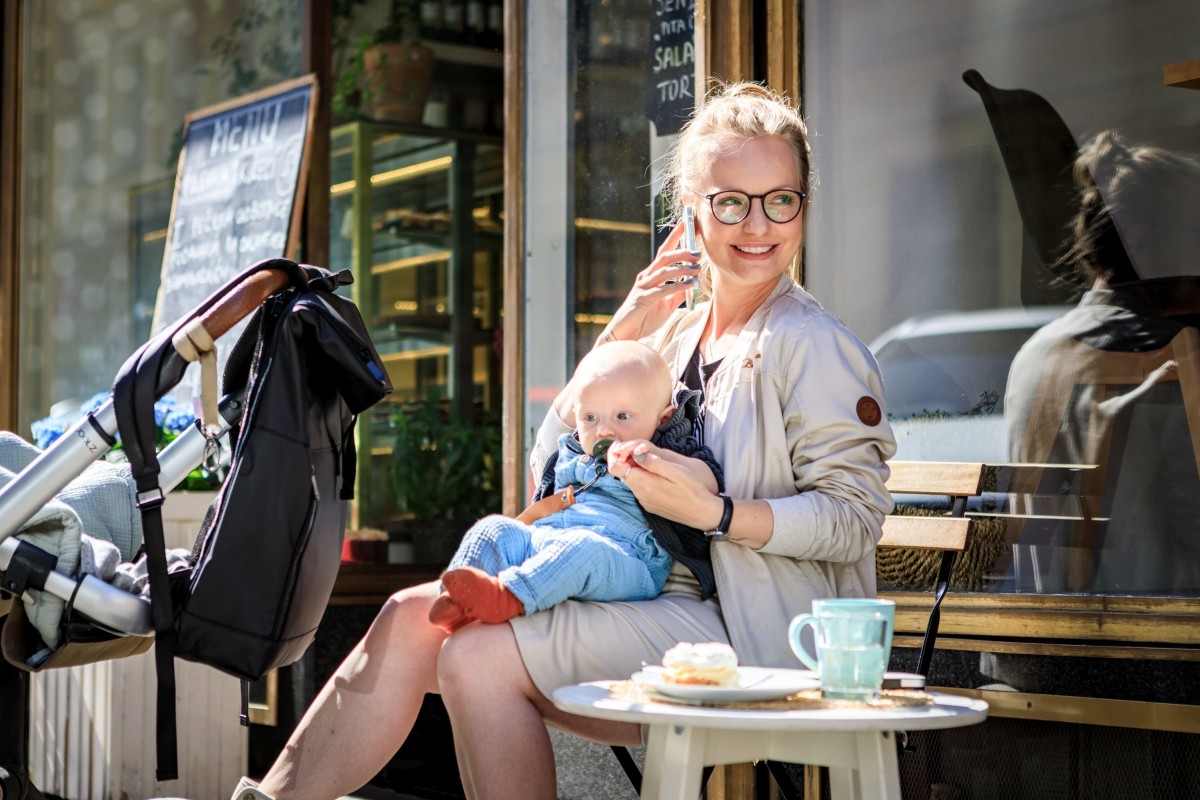 BUSHMAN: So, how do you think BUSHMAN is doing in "thinking with common sense"?
KAMILA: From the beginning, I was fascinated by the sincerity with which it deals both internally inside the company and externally. As far as the good and the weak: the brand is true to its values and the vision it has set itself and is following it. In some ways faster, in others slower. Which is what sets it apart for me from many brands, which only report successes, improvements, but are silent about what cannot be improved so quickly or is not succeeding. Nothing is just black and white, and communication shouldn't be like that either. In addition, I feel that customers already appreciate it more and that in the future companies will need to be more prepared to talk openly with customers about things that companies seemed to feel were of no interest to anyone until now, or information that they even tried to keep secret.
BUSHMAN: Can you give a specific example?
KAMILA: At the time of the dominance of synthetic materials, I am extremely glad that BUSHMAN was from the very beginning faithful to the use of proven sources of mostly natural materials, and that even though the cotton market has become more complicated and production fluctuates in quality worldwide. Even the fact that a large-scale collection based on short-sighted trends is not produced on a large scale, but a team of designers thinks about the comprehensive concept, a collection with ideas and innovations, its timelessness and long-term use by customers, and whether satisfaction is mutual, thus BUSHMAN fulfills the parameters of a sustainable brand. For me, the search for routes that are not always for one season only is a sign of the inner interest coming from within the company much more than those that come only after some trouble or on the basis of public pressure. For the upcoming collection, for example, we have already managed to use printing with organic dyes.
Three Graces…
BUSHMAN: The BUSHMAN brand is still perceived a great deal as mostly for men, although the women's collection is constantly expanding.
How did working for BUSHMAN enrich you?
Did you learn anything new thanks to it?
KAMILA: It has taught me that design is mainly about function and material, it will never work on its own. Excellent, innovative design then makes the product perfect. When a fully functional thing is made of unpleasant material, no one will buy it - that is, they will buy it, but the second time they won't make the same buying mistake. Likewise, if it's not a fair deal. For Bushman, the grouping of quality material - functionality - timeless and stylistically variable design was confirmed: the Three Graces, without which we otherwise create only a useless product. And if I were to be strict, then I'd add a fourth - textile waste.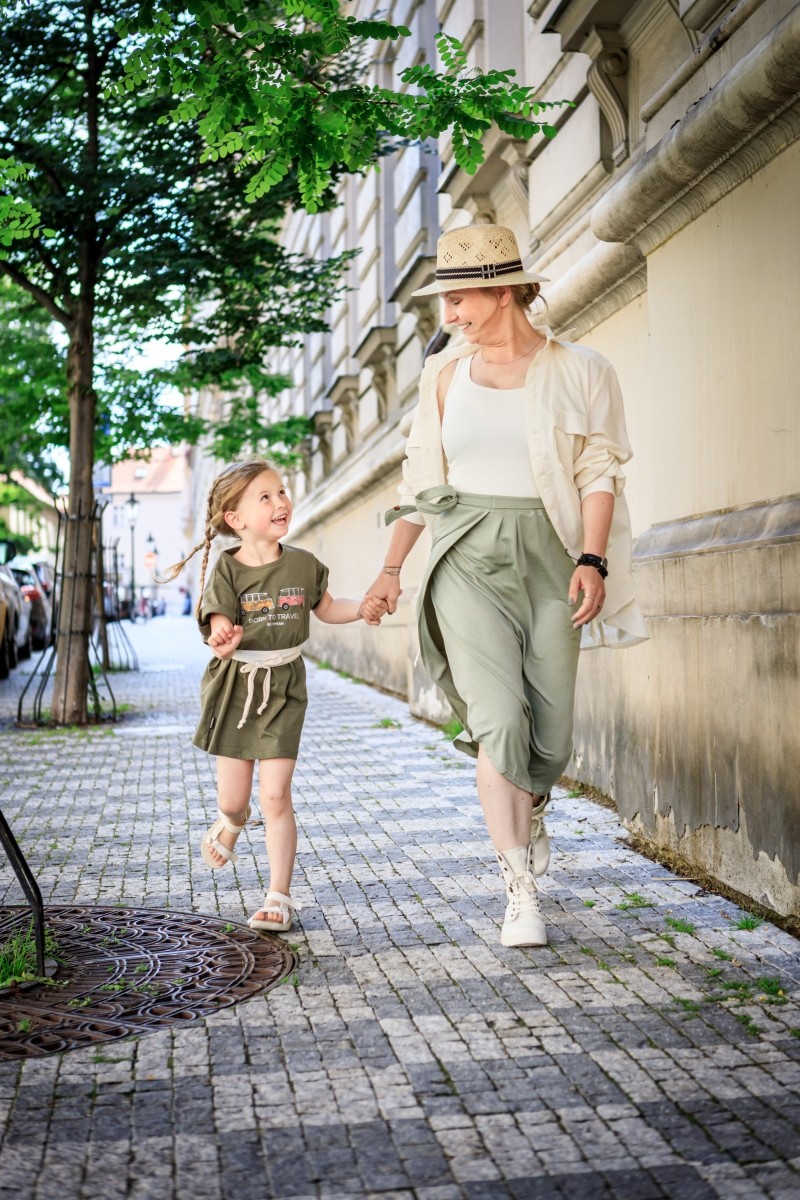 BUSHMAN: Maintaining this balance across all products in the collections is quite a challenging task…
KAMILA: Each individual piece in the collection must represent the brand, because trendy attempts can unnecessarily attract customers. It is not "just" one product, but "just" one product that can ruin 99 percent of the entire collection. This is actually what I lacked in my career portfolio: to see the experience of a large company and to integrate what I have already seen and knew on a smaller scale into the production process. There are new things, restrictions where the company cannot just dictate in its own way and react, for example, in changes – to be as flexible as it would like to be.
BUSHMAN: What is the prerequisite for the brand to produce products that customers will be interested in ?.
KAMILA: This is only possible if the brand listens, while respecting its corporate values and remaining true to them. But it must also be able to step forward, because times change, as does the customer group. We can do what we are used to, on a small patch and for a limited circle of customers, or we can, in the rank of our values and faith that we do what we do well, move a step further on. But that big push can mean opening up to the world. But all this very sensitively and honestly for each product in the portfolio.
Don't you have anything to wear?
BUSHMAN: Recently, you also became the face of the Sustainable Shopping Guide of the Prague Westfield Chodov Shopping Center.
But large shopping malls are seen as symbols of consumption - how does that go hand in hand with sustainable shopping?
What do you think of that?
KAMILA: Shopping malls have been here a while and will continue to be, so there's no value in fighting them. The handbook project has been maturing for several years and for me it's another opportunity to get closer to people and try to change their habits. My goal is to start thinking more about what, why, from what, what activities in their lives and where they buy. In the guide, therefore, we offer them a selection of brands that meet certain criteria and more or less try to take steps to offer customers better products from more sustainable materials, better workmanship or a more timeless, rather than short-trend, look.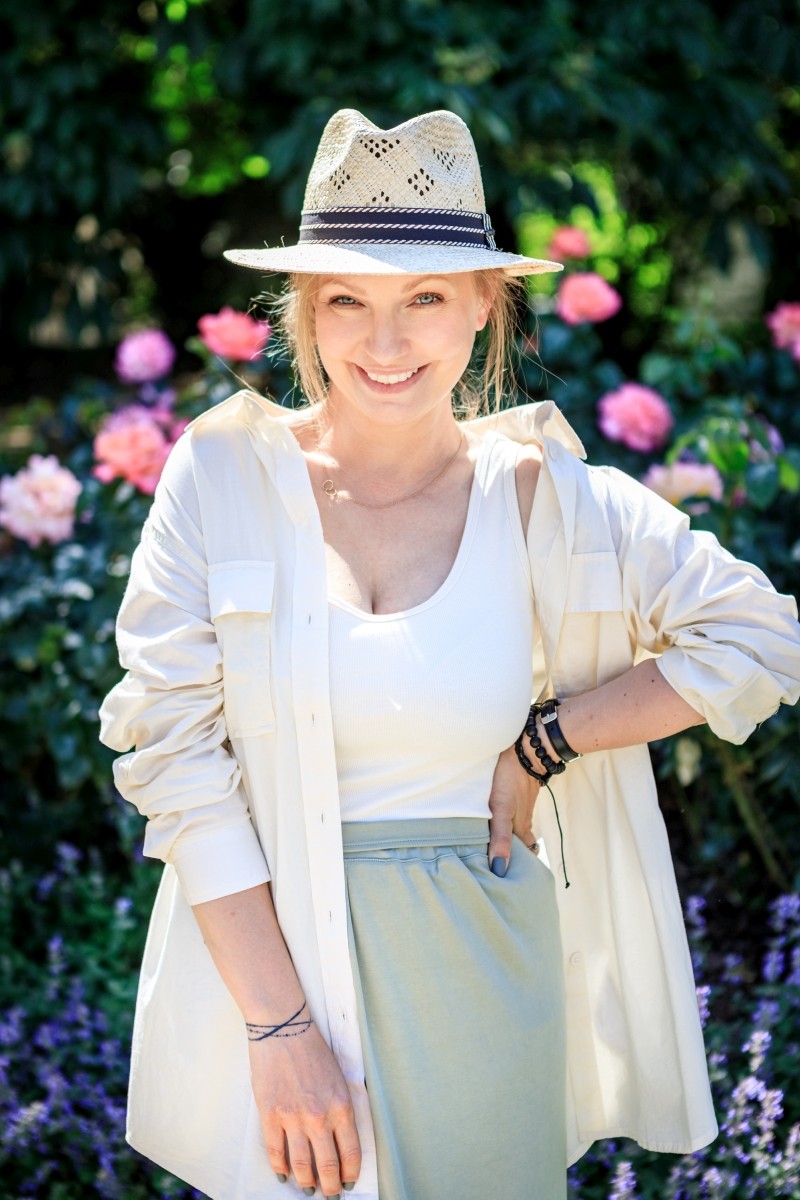 BUSHMAN: When we focus on fashion, what missteps do we make when shopping for it?
KAMILA: After twenty years of experience with people not only in reviewing the contents of their wardrobes, but also in workshops, I would say that people do not know what activities and to what extent they'll be doing. They shop in the style of "it could be useful" or "I go to yoga very often and these leggings and T-shirt look good on me and I will also use them, even though I already have x outfits at home". But when they put down on paper the frequency of the actual performance of the activity, they find out that they go to yoga four times a year and basically a hundred would be enough for them. It is the same with visiting theaters and other special events or leisure activities. The greatest number of tramples is created by emotional hasty purchases, ignorance of one's own needs, lack of orientation in basic textile materials or, for example, failure to accept one's own body.
BUSHMAN: Then you stand in front of a full wardrobe in the morning and say to yourself, "I have nothing to wear…"
KAMILA: Exactly. However, it does not apply so much to quantity, because the same sentence can be uttered by a woman with a half-empty closet, but rather by poorly chosen content. The level of joy and quality of the contents of the wardrobe is not so much about the money or time invested in its assembly, but rather about the level of self-knowledge, self-acceptance and knowledge of all the four cyclic women in us. The woman is then able to spin one pair of pants and a pair of tops and one shoe over and over, because the rest "is not just her". And believe me, the problem is not that the dress doesn't match, if it fits (laughs). So even though she would love to wear the red sexy dress that hangs on a hanger for a long time, there are only few occasions when she feels like a "cougar" at the same time, when she has space to get away from the children, and she still has a social event for which she can take it.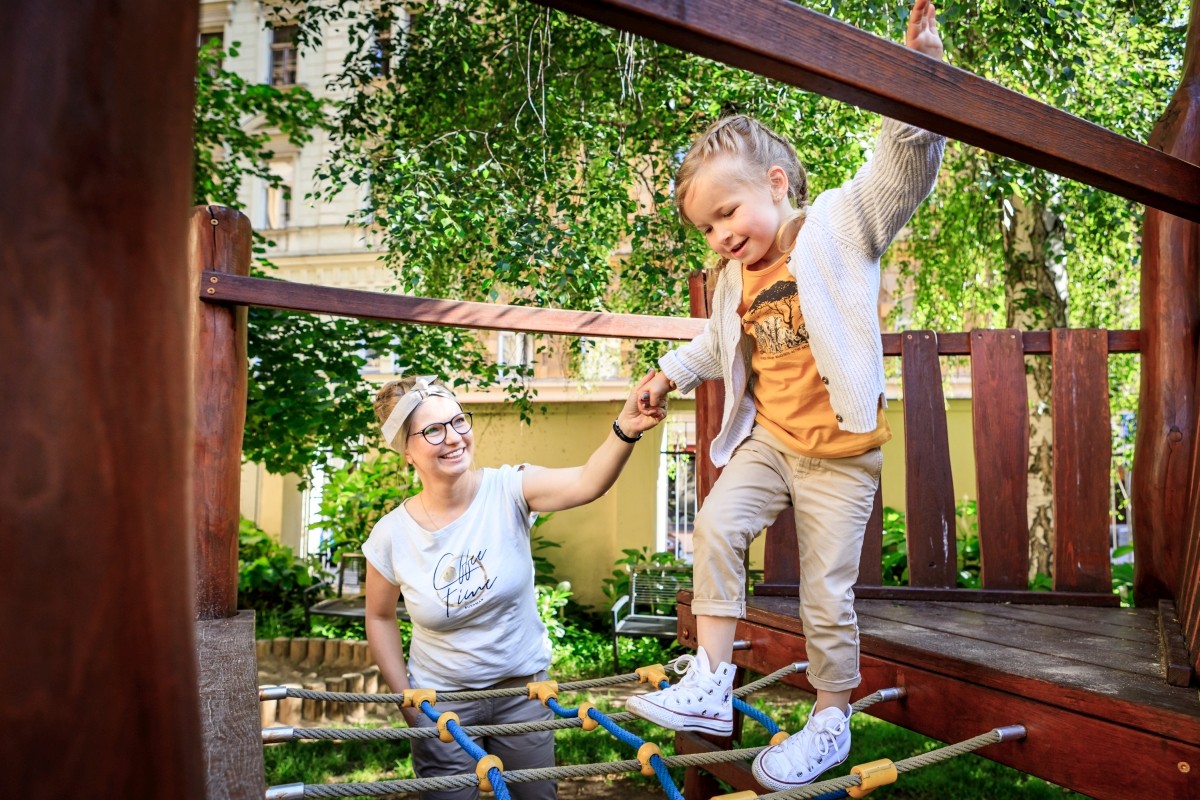 BUSHMAN: But such a deep self-awareness may not be as simple as all that…
KAMILA: We are all such fashionable onions and it is necessary to slowly uncover the individual slices and adjust and readjust our fashion mindset so that we can enjoy dressing and work as a whole. It's quite a bit of work, but what's not in life? And it sometimes hurts. Building a fashionable personality and growing into a responsible customer requires an active approach, wanting to learn new things, turning bad habits and fears into knowledge and getting greater certainty in your decision making.
BUSHMAN: Is it easy to say how to assemble a functional wardrobe?
KAMILA: Get to know yourself first, then assemble the contents of the wardrobe and shoe box so that there is the minimum necessary number of pieces, always made of quality materials, that can be combined well… things that will last, their design having some aesthetic value for you. In this way, one builds a relationship and respect for your things. Equally important is not just that you must take care of them but that you want to take care of them properly.
Natural materials?
Certainly!
BUSHMAN: And can we do it?
Specifically for the natural materials which BUSHMAN uses to make up the vast majority of its products?
KAMILA: People don't know much about materials in general, and hardly anything about natural ones. For example, we wash more often than is necessary and with more washing powder than necessary. The great advantage of natural materials is that if it is not a greasy stain, then it is mostly quite enough to ventilate it in the air. Natural fibres can be ventilated naturally and all you have to do is hang them on the balcony over a cord or throw them over a chair outside.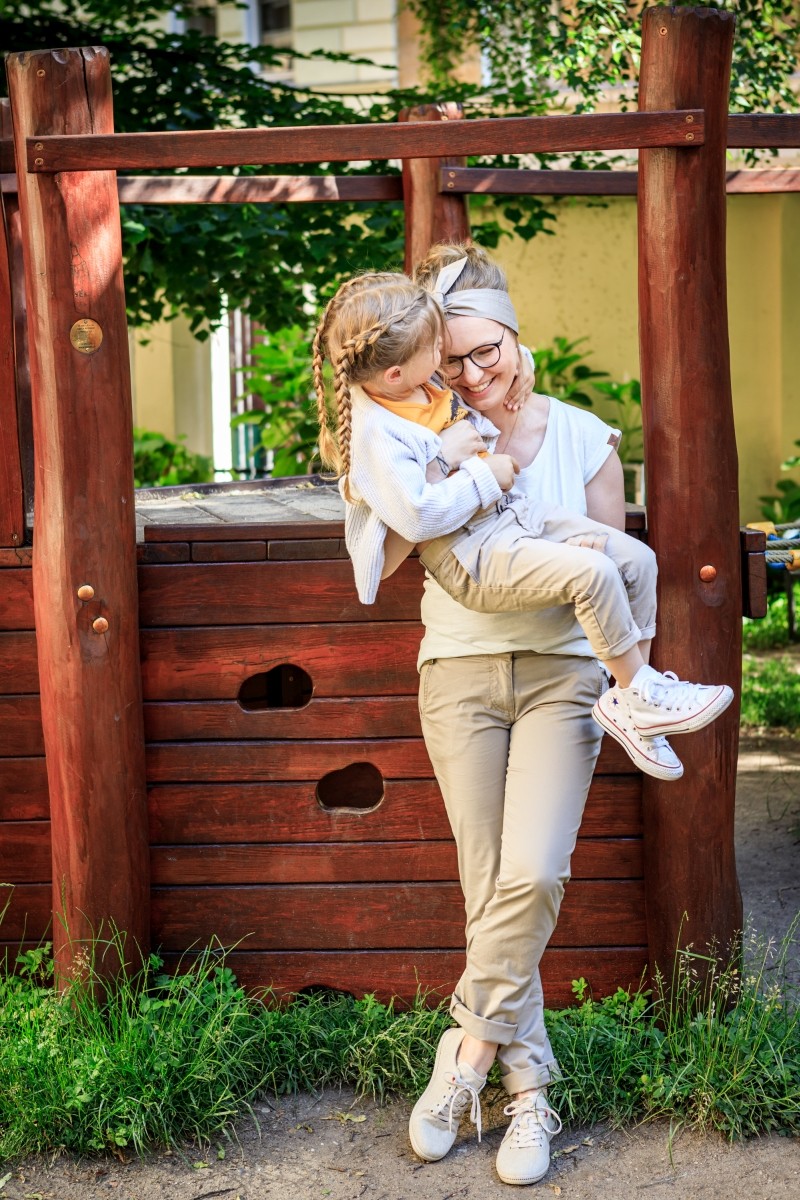 BUSHMAN:
Will natural materials withstand the onslaught of ever more sophisticated man-made fibres in terms of durability?
KAMILA: They do not have as much resistance to sweat, strong sunlight, washing or abrasion as synthetic fibers, which, however, have many other disadvantages. One of the really important things is for us to realize when we've already reached the necessary limit to wash a thing - and it's definitely not after wearing one's pants. It is based on work jeans, which were enough even after a tiring day of physical work to hang up by the back centre loop. Less frequent and proper washing will extend its life. Natural materials definitely stand the test of time in the modern 21st century. They are naturally pleasant for the body, they are absorbent, breathable…
BUSHMAN: Going back: when was the last time you said to yourself that you simply had nothing to wear?
KAMILA: The last few days before my second birth. I almost couldn't fit into anything, because my belly was completely different from my first. I thought I couldn't get bigger in the navel area than five years ago - but I could. I wasn't ready for it and it was quite a surprise. That's when I said to myself and it was true: I have nothing to wear!
BUSHMAN: Did you go and buy something?
KAMILA: I called my great mother, who likes to wear looser shirts and dress cuts. She basically buys men's XL or XXL size pieces from Bushman, which she narrows in the shoulders and across the circumference of the chest and makes T-shirts out of them. I knew she had something in her closet that would be loose enough over my belly. So my mother saved me then, and I even gave birth to a son while I was wearing her BUSHMAN T-shirt.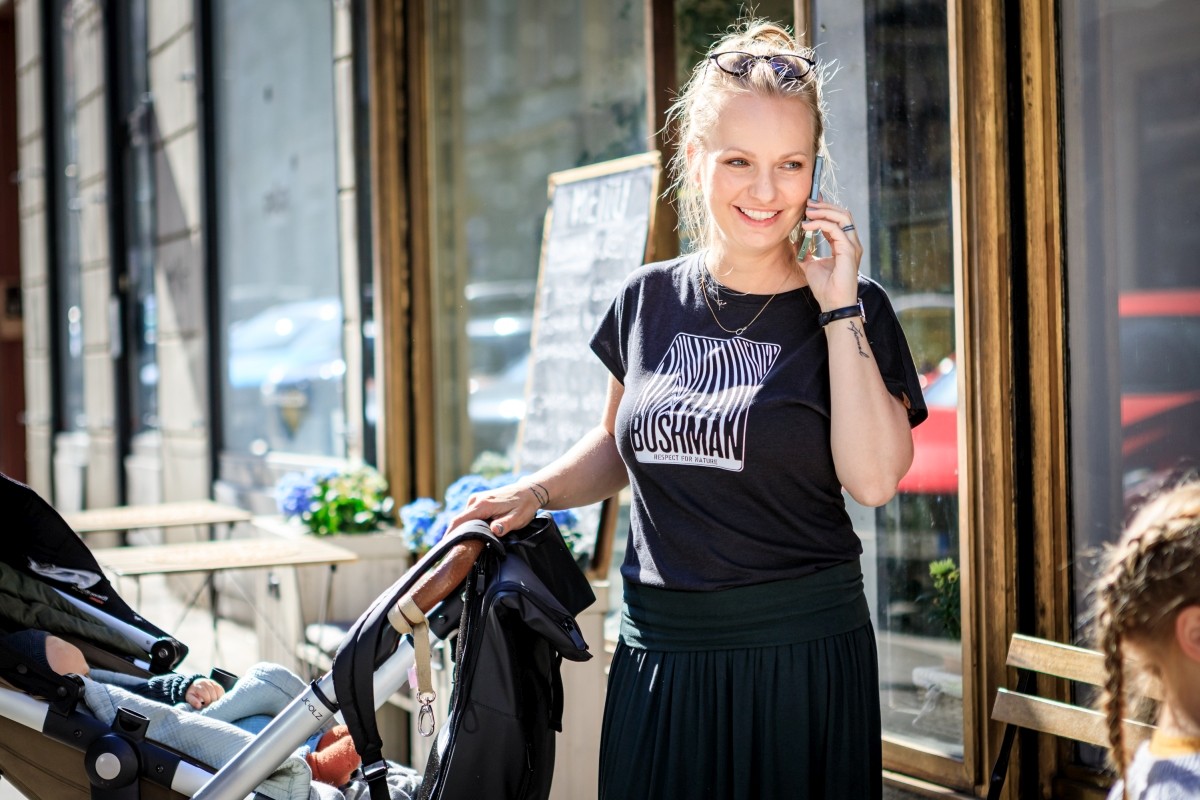 BUSHMAN: You have two small children, you're in a full work team – what's your recipe for remaining a woman as well as a mother?
From your point of view as a fashion therapist?
KAMILA: For me - and I believe that for other mothers as well - the high styling combination variability of what we have in the wardrobe and the quality of materials work. You need to react quickly if a lollipop lands on your wool sweater or after finding a stain on your shoulder. Then it's not over when you can make a dress out of a skirt or take off a T-shirt and conjure up a dress out of a shirt - the important thing is that it works quickly. I didn't have to change the rest of the whole outfit so I kept adding as nicely as possible.
Yes, for me, it's definitely important that mothers still feel feminine, even when they are at the kids' playground, sweatily pulling a stroller, plus bags and a bouncer, and they also end up pouring decaffeinated coffee on themselves. Sometimes it's quite strenuous, but even so, the "everyday" things such as clothes are an essential element that we shouldn't give up as women mothers, because we can actually use it to give ourselves healthy self-worth as well as sex appeal. And so that even in those moments when we sometimes have tears in our eyes, we can feel like ourselves and be stylish. Even in comfortable sweatpants, a bit of a sexy woman can still be found, especially when she'll feel like herself in them.
BUSHMAN:
And what should fashion be like in general… according to Kamila Vodochodská?
KAMILA: Joyful, clean and comfortable. It should fulfill the function we require from it for predefined opportunities or activities, it should be comfortable, financially meaningful, reflect the person as a personality. Pure in terms of our personal values: for some it is important that the production is local, for others that the clothes are not made by children, ie the ethical dimension of production. Let everyone do what they want and feel for themselves. For me, pure means true, such that nothing or noone suffers because of it, as little as possible. She is then happy sitting at the top of the pyramid – for me, when I know that it meets all my functional, aesthetic and ethical requirements, then I feel good and I shine.
Tipy pro ženy-matky od Kamily Vodochodské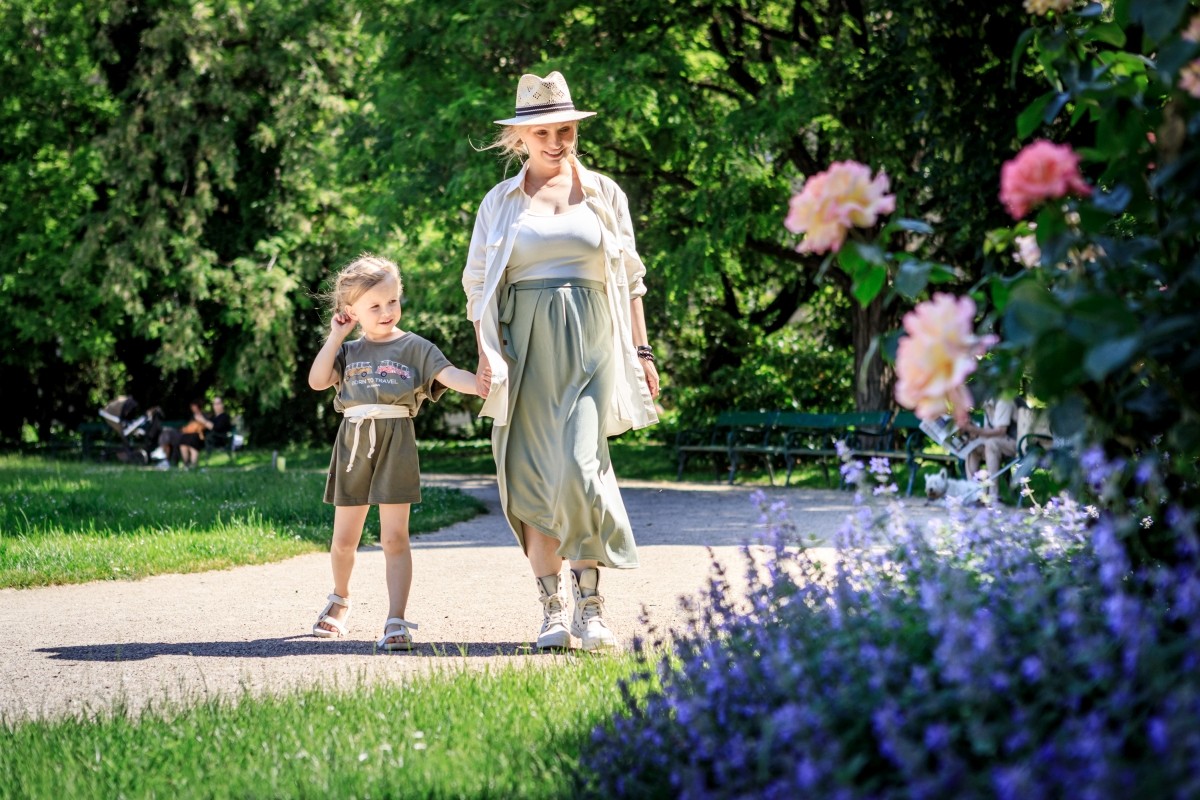 I am a lover of hats of all shapes and types, summer and winter. A straw hat like the PALM HAT is the basis of summer outfits, also because a woman doesn't always have the chance for a perfect hairstyle.
The light RIO tank top made of ribbed knit and organic cotton is a great first layer not only for skirts such as ELQENNA or CASTINE, but also for shorts or denim trousers.
And a long, oversized shirt, like DARSIA, made of fine lawn, which is light and airy.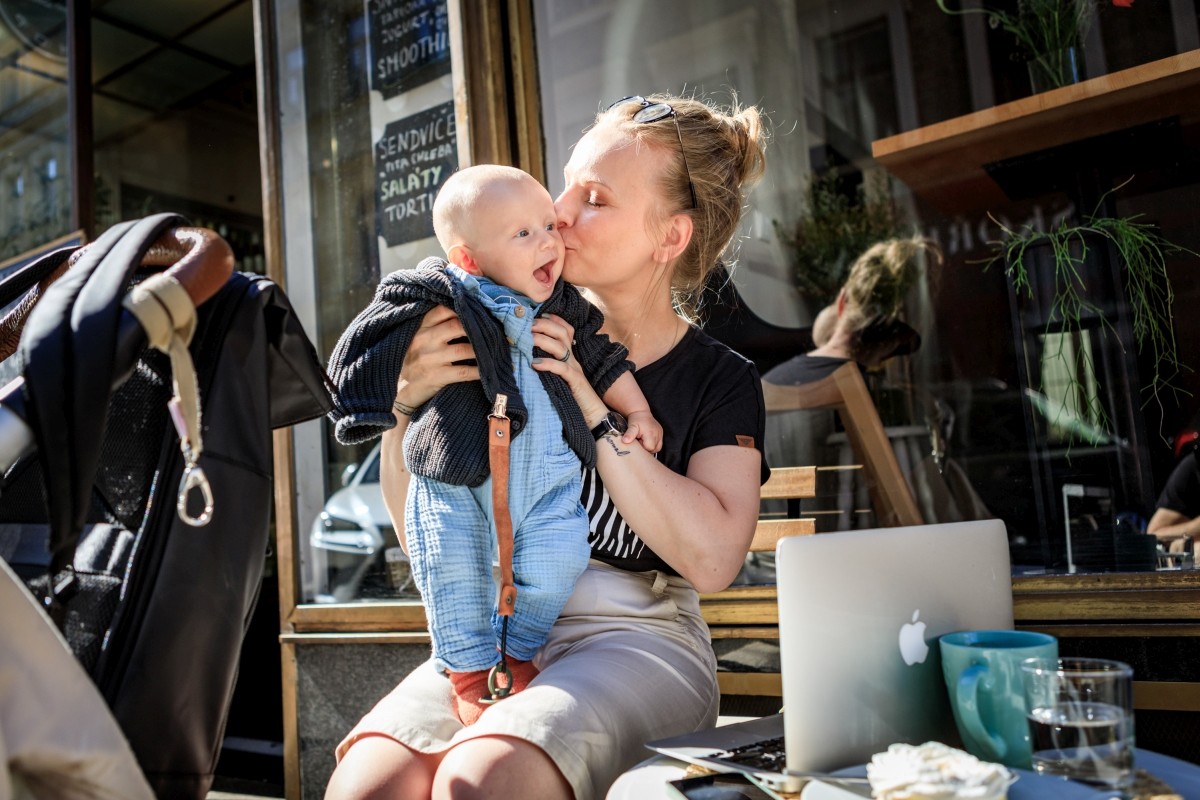 T-shirt with a comfortable fine kimono cut, such as the GIA, is the most for me personally. During the all-day "exercise" not only with and around the children, the cut does not limit me and prevents unnecessary sweating with its neat armhole design.
The SUMATRA tube skirt, which freely hugs the figure with a raised waist and knee-length pockets, is an ideal piece for both the sportier and more elegant version of my wardrobe. In addition, the lyocell fibre with its delicate natural shine gives the skirt an edge - a quality, albeit slightly squeezable material, which I go for, especially in summer.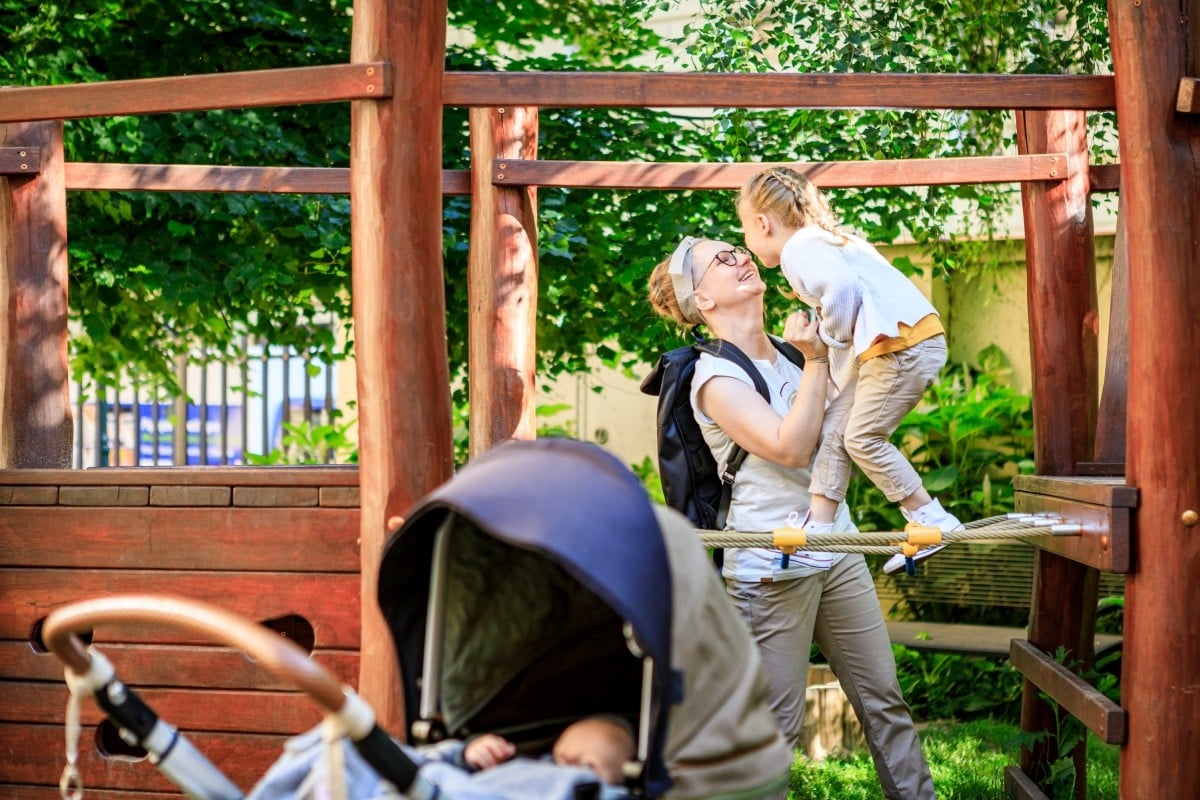 Our MINIA cotton trousers with a basic cut and straight-cut tube legs are also the basics for me, in the long version or rolled into the ankle version. Interesting details make them extraordinary basic pieces, and sometimes I can tie them with a tape with which I sometimes tie my hair – so I can make them special, just for me.
A T-shirt made of high-quality cotton with a fine knob structure and a decent print must always bear the symbolism or message that agrees with me, which ISKRA fulfills one hundred percent.
A necessity for me since the birth of my first daughter is a backpack - light, large volume, variable, with the possibility of adjusting the size, which will go with both the dress and skirt and also pants. The washability on the inside and outside of the CRONY backpack is an incredible extra win.
Next picture